This product is a brand new and unused Car Mechanic Simulator 2021 Account for Steam.
Immediately after payment, you will be sent a unique and unused Account which can be used on Steam. You can collect this activation code from our Autokey page.
FAQ about our Steam Accounts:
Simply enter your login details into the Steam client (available free from steampowered.com). This will then grant you to a full digital download of the game.
1. We acheive a low price for our customers by using a special VPN method to purchase the game from Steam at much cheaper regional pricing than can be found in Europe.  Once this process is completed, we sell the accounts on our website pre-loaded with the game.  The game works in all regions and languages.
2. We will also provide you with the login details to the email account mailbox associated with the Steam Account.  This is useful for 2-step authentication, email verification, etc.
3. Once you receive the account, you can change the account password to something private, and the password for the email account associated with it, add your phone number etc, to ensure the account is 100% exclusively owned by yourself and impossible for anyone else to have control over.
4. The account will have Car Mechanic Simulator 2021 within the game library, so you can simply log in to the Steam Client and begin downloading!
How does our website work?
CJS CD Keys sell brand new products either taken directly from brand new sealed copies of the game, or sourced directly from world-leading game publishers. We source our keys in bulk directly from leading distributors and publishers, which reduces shipping costs.
This enables us to offer instant online delivery, at extremely competitive pricing.
After you receive your key, you can activate the game on the Steam client (available free from steampowered.com). After you activate the game with the Steam software, you can download the game immediately and instantly.
Benefits of buying from CJS CD Keys:
Instant Delivery
NO payment fees
NO shield fees - we offer a money-back guarantee within the price!
BEST PRICES!
Region Free
This account we are selling is sourced directly from the publisher, or an official distributor of the game publisher. The key is completely region free and includes all languages. Region free means that you can activate the product code from anywhere in the world.
About Car Mechanic Simulator 2021:

https://store.steampowered.com/app/2112231/Car_Mechanic_Simulator_2021__Drag_Racing_DLC/

Car Mechanic Simulator 2021 is new production with a well-established player base. Start as a fresh owner of a car garage and work your way to a service empire. Get your hands dirty in a super-realistic simulation game that has incredibly realistic detail. Get ready to work on 4000+ unique parts and over 72 cars. Roll up your sleeves and immerse yourself in a crazy-real garage environment.




Expand your range of services by investing in a new work space and equipment. Repair, fix, test, paint, tune and rebuild cars. Pay a visit to a new Auction house and buy cars in various conditions. If you feel lucky you can give it a crack in the barn. Some of them might have hidden gems – if you can find them.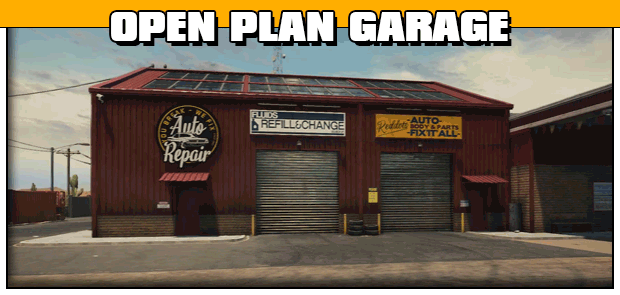 An infinitely generated number of orders will keep you busy for a while. If you're up for a bigger challenger – try putting yourself to the test in specially-crafted story missions. Each mission offers a unique set of requirements and challenges that you'll have to face.




When you are done upgrading your workshop it's time for a project car. Save up some money and buy your own ride and make it pristine. From the rusty shell of a car to a top vehicle in perfect condition. Time to get those hands dirty with lots of engine grease!




Product features

72 Cars to fix

Over 4000 unique parts

An infinite number of randomly-generated orders

Car Auctions

Barn finds

Junkyard hunts

Handcrafted story missions

Skills and garage upgrade system

Car tuning

Endless gameplay

Race track with time trial
New to Car Mechanic Simulator 2021
Car Fluids

Car Wash with new grime-removing machines

Spacious open plan garage

New damage type for body parts - dent

Paintable mechanical car parts

New engine sounds

Minigames

Brake lathe tool

Quality upgrade system

Fuseboxes

New Parking System

Salvage Auctions

Revised part-examine mode

Visual customization body parts

Car Configurator

Rusted bolts