This product is a brand new and unused Asteroid Fight CD Key for Steam.
Immediately after payment, you will be sent a unique and unused CD Key which can be activated on Steam. You can collect this activation code from our Autokey page. Simply enter your code into the Steam client (available free from steampowered.com). This will then grant you to a full digital download of the game.
All products sold by CJS are backed by a full money-back gaurantee.
How does our website work?
CJS CD Keys sell brand new CD Keys either taken directly from brand new sealed copies of the game, or sourced directly from world-leading game publishers. We source our keys in bulk directly from leading distributors and publishers, which reduces shipping costs. This enables us to offer instant online delivery, at extremely competitive pricing.
After you receive your key, you can activate the game on the Steam client (available free from steampowered.com). After you activate the game with the Steam software, you can download the game immediately and instantly.
Benefits of buying from CJS CD Keys:
Instant Delivery
NO payment fees
NO shield fees - we offer a money-back guarantee within the price!
BEST PRICES!
Region Free
This product key we are selling is sourced directly from the publisher, or an official distributor of the game publisher. The key is completely region free and includes all languages. Region free means that you can activate the product code from anywhere in the world.
About Asteroid Fight: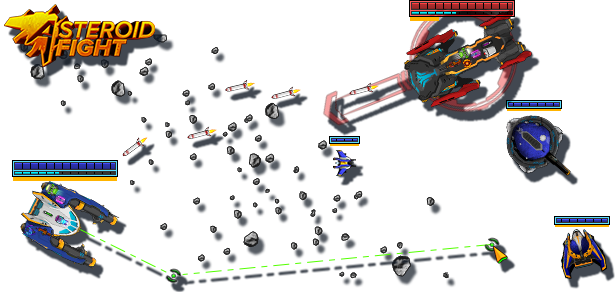 Asteroid Fight is an online multiplayer action real-time strategy game. Use your commander with uniquely modified special abilities, build a strong economy to be able to quickly grow a strong military so you can stand a chance against your enemies and destroy their warp gate. Good team play, fast thinking, and rapid reactions will make the key difference in this fast paced strategy game.



Online Multiplayer: Play with your friends in a team and defeat others

Fully persistent random loot system

Special Abilities & Items: Earn XP for every played round and receive new unique items

Commander Factory: Assemble your own unique commander

Leveling: Fast leveling through a game

Economy: Build bases on asteroids and support your team with a variety of specialized units

Play in online matches with your friends in a team against others. Ranked games are played 2on2 and 3on3, custom games can be played 1on1 and up to 3on3 with bots. Different play modes like e.g. capture the flag, last man standing, etc... are planned in the future.


You gain XP for every round of Asteroid Fight you play. When you reach a certain amount of XP you are
rewarded with a new item
. Every item has its own values and modifiers - so even if you get the same item twice, it means it will have a different effect on your commander and furthermore, the item per se will be different!

Mounted items will grant you special abilities. For example, the warp drive will allow you to warp quickly to another location.

All items vary in their own attributes (e.g. reload time, strength, range, ...) and also modify the attributes of other items through the four modifiers:
attack, control, utility, and support.

Furthermore, with the before mentioned modifiers the hull values are altered. So if you mounted items with good support values, for example, it means your hull's maximum health is increased and if you also mount the repair droid, it'll be able to restore more health.
With an increasing amount of items you obtained through playing the game,
your possibilities will steadily increase
and become a great way to outsmart your enemies by combining the right items.

Assemble your commander with the unique items you earned from previous battles. However, you can't mount all of your items on your commander's hull, so choose wisely!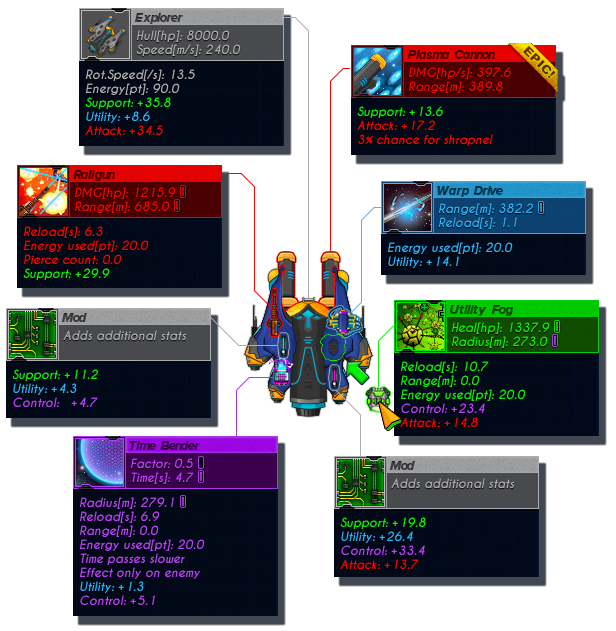 There's also a different kind of XP: During a round of Asteroid Fight your team as a whole will earn
XP for every kind of activity
you do - be it fighting, healing, base building, ... When your team reaches a certain amount of this XP it will LEVEL UP as a whole, enabling everyone to choose an upgrade for one of its mounted items.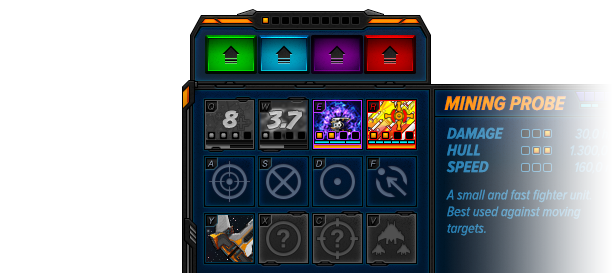 So, if you decided to mount 3 attack items and 1 defense item, but during the battle there emerges the need for more defense, you can still specialize more on your defense by upgrading this particular item!

Colonize asteroids and build up a strong economy that will support you and your team members with
various specialized units
. Use freighters to transfer minerals from asteroids with lots of minerals to those, where you can build a giant system of factories.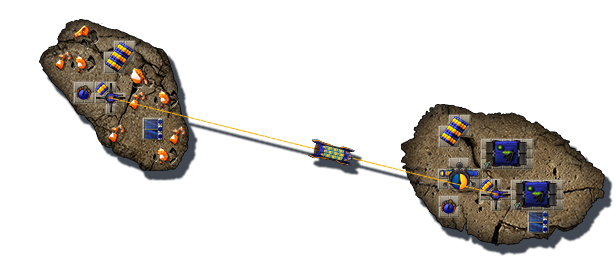 The combination of a working economy and the proper utilization of your commander's unique skills is of great importance if you want to succeed in this game!

The ultimate goal of every round is to destroy the enemy's warp gate - and to defend yours ;-)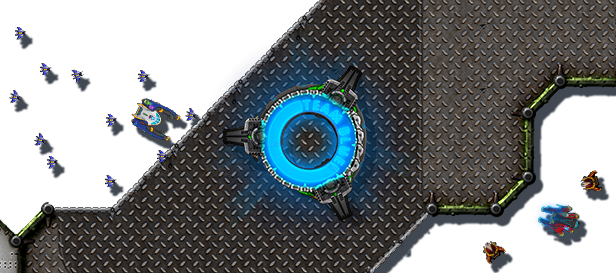 To get through to the warp gate, one must first pass the
defense turrets
and destroy the
doors
that prevent enemies the entrance to the warp gate's base.

You will be able to build your
own custom maps
for Asteroid Fight with the popular map editor "Tiled". For more information on how to use the map editor please find a download link and instructions in the Community hub.

Practice against AI opponents to try out game mechanics, new tactics or new items. You can use the training also to explore new maps beforehand.