This product is a brand new and unused Ancient Frontier: Steel Shadows CD Key for Steam.
Immediately after payment, you will be sent a unique and unused CD Key which can be activated on Steam. You can collect this activation code from our Autokey page. Simply enter your code into the Steam client (available free from steampowered.com). This will then grant you to a full digital download of the game.
How does our website work?
CJS CD Keys sell brand new CD Keys either taken directly from brand new sealed copies of the game, or sourced directly from world-leading game publishers. We source our keys in bulk directly from leading distributors and publishers, which reduces shipping costs. This enables us to offer instant online delivery, at extremely competitive pricing.
After you receive your key, you can activate the game on the Steam client (available free from steampowered.com). After you activate the game with the Steam software, you can download the game immediately and instantly.
Benefits of buying from CJS CD Keys:
Instant Delivery
NO payment fees
NO shield fees - we offer a money-back guarantee within the price!
BEST PRICES!
Region Free
This product key we are selling is sourced directly from the publisher, or an official distributor of the game publisher. The key is completely region free and includes all languages. Region free means that you can activate the product code from anywhere in the world.
About Ancient Frontier: Steel Shadows:


A new chapter in the world of Ancient Frontier!

Steel Shadows is a standalone RPG set in the epic universe of Ancient Frontier. You do NOT need to own or have played Ancient Frontier to enjoy this content. Take command of a rag tag band of pirates and outlaws as you fight your way across the Frontier for treasure and glory. Delve into our latest turn based tactical RPG.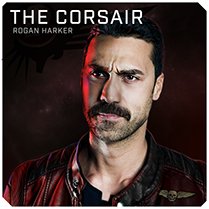 You play as Rogan Harker, a recently freed convict. He travels to the Frontier to find old friends and start a new life. But the overpowering Federation still controls most of the Frontier, and the new and budding Alliance is no fan of outlaws. Hated and feared, the pirate life is one of constant danger. Friends and allies are hard to find and harder still to keep. Beset on all sides can Rogan find fame and fortune with his fledgling pirate fleet?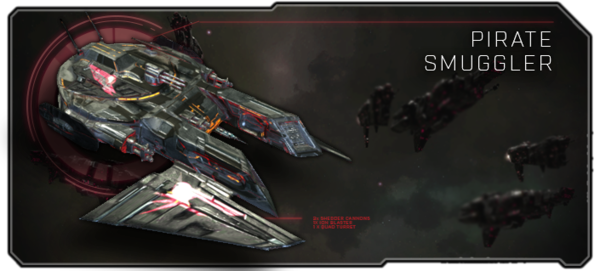 A full campaign with over 20 story missions

Over 50 procedurally generated side missions

Dynamic initiative-based turn-based combat

Purchase, outfit and control the unique Pirate faction ships

Hire and assign crew members that gain experience and power along with your ships

Hidden unique mercenaries and ships to add to your fleet

Experience over 50 random events

Customize your play style by unlocking technologies in an extensive Tech Tree

Large, detailed space maps to fight across

Three different strategic resources to manage

Dozens of different weapon systems and abilities to control

Includes both free DLCs; Ancient Frontier - The Crew and Ancient Frontier - Quests and Events
Will you survive the frontier?
Do you like
Steel Shadows
? Check out the original Ancient Frontier for more!
https://store.steampowered.com/app/521790/Ancient_Frontier