This product is a brand new and unused Airport Simulator 2015 CD Key for Steam
This product is a unique and unused CD Key which can be activated on Steam. After your payment, you will be instantly sent a unique activation code by our automatic delivery system, called 'Autokey'. This unique activation code can be entered into the Steam client (available free from steampowered.com). This will then grant you to a full digital download of the game.
How does it work?
CJS CD Keys sell brand new CD Keys taken directly from brand new sealed copies of the game. We source our keys in bulk direct from major Distributors. After you receive your key, you can activate the game on the Steam client (available free from steampowered.com). After you activate the game with the Steam software, you can download the game immediately and instantly.
Region Lock
The game keys we are selling are sourced from the EU. They are completely region free and include all languages. This means that since this is a steamworks game, you can activate the key from anywhere in the world. There are absolutely no region locks.
About Airport Simulator 2015:
Step into the shoes of an airport employee in Airport Simulator 2015
Experience exciting and varied tasks in the field of aircraft handling at a major international airport and take control of high-powered aircraft tractors, de-icing vehicles, and many more! Airport Simulator 2015 features a total of five popular aircraft types and 14 different vehicles, offering a huge range of different tasks on the apron and taxiway.
These tasks need to be done, come rain or shine, day and night. Keep in mind that even the slightest delay in flight operations will cost you cold, hard cash.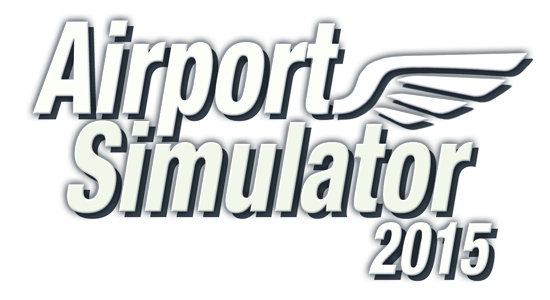 Make sure that planes are refueled and boarded while also taking care of catering and baggage and cargo transport. Navigate airplanes to their parking positions with the aid of the follow-me car and get behind the wheel of the shuttle bus to transport passengers. Guide the ground power unit to the required position, prepare the passenger stair truck or jet bridge, and much more. When the weather starts to get cold, your skills in ice and snow removal will be put to the test. Airport Simulator 2015 also features an entire fleet of vehicles.

If your vehicles reach the limits of what they can do, you can improve them with various upgrades in the vehicle hangar. This is the only way to stay on top of the ever-growing demands and time pressures of aircraft operations, all while unlocking numerous achievements using just a bit of skill.
Features:
The continuation of the exciting airport management and aircraft handling simulation series

Huge, open-world airport grounds with runways and landing strips, a vehicle hangar, and access to the tower

A total of 14 controllable vehicles and machines, including a shuttle bus, passenger stair truck, jet bridge, pushback truck, catering truck, cargo loader, cargo transporter, refueler, de-icing vehicle, ground power unit, follow-me car, and three different snowplows

The dynamic mission system offers countless exciting tasks on the apron and taxiway

A total of five different types of aircraft

Realistic air and road traffic (including aircraft takeoffs and landings)

Various achievements and the option to upgrade vehicles and machinery

Diverse weather conditions such as snow, rain, and sunshine, as well as day and night cycles

A realistic soundscape, including radio communications