This product is a brand new and unused Airport Firefighters - The Simulation CD Key for Steam
This product is a unique and unused CD Key which can be activated on Steam. After your payment, you will be instantly sent a unique activation code by our automatic delivery system, called 'Autokey'. This unique activation code can be entered into the Steam client (available free from steampowered.com). This will then grant you to a full digital download of the game.
How does it work?
CJS CD Keys sell brand new CD Keys taken directly from brand new sealed copies of the game. We source our keys in bulk direct from major Distributors. After you receive your key, you can activate the game on the Steam client (available free from steampowered.com). After you activate the game with the Steam software, you can download the game immediately and instantly.
Region Lock
The game keys we are selling are sourced from the EU. They are completely region free and include all languages. This means that since this is a steamworks game, you can activate the key from anywhere in the world. There are absolutely no region locks.
About Airport Firefighters - The Simulation:
Discover a passion for firefighting!
Head out on duty with the entire fire department and take on exciting new missions in "Airport Firefighters: The Simulation". As a member of the busy airport fire department, you and your colleagues work to extinguish large airplane fires and fight through the blazing inferno of the passenger terminal. Drive true-to-life fire engines and tackle blazes with the water cannons. Fight local fires with the fire extinguisher and fog nozzle, squeeze your way through narrow ventilation shafts, and destroy obstacles with your ax to pave your way to freedom.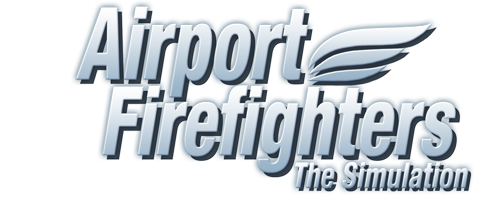 In your missions you'll be confronted with fallen buildings, burning of-fice wings and gloomy basements flooded with water, as well as downed helicopters and flaming cargo planes too. For the first time in the series, you can control American firefighting vehicles and complete missions as an American firefighter. Would you rather use a gamepad than a keyboard and mouse? No problem!
Objects such as crates and pallets now react to the water jet, letting you pick up, move and destroy them. Various difficulty levels will help you to survive even the diciest of crises. Experience dramatic situations that challenge the hero inside! Wheth-er it's burning engines, an explosion in the passenger terminal or a flaming inferno in the cabin of a jumbo jet – your service counts!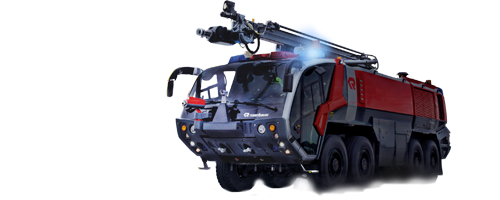 Features:
Experience exciting and dramatic situations as a member of the airport fire department

Head out on duty with the entire fire department, driving firefighting vehicles and using them to tame the flames

Fight your way through the blazing inferno of the passenger terminal, collapsed sections of buildings, burning office wings and gloomy basements

Play with either German or American firefighting vehicles and team members

Drive the faithfully recreated Panther vehicles from Rosenbauer International AG

Can also be controlled using a gamepad

Various challenging difficulty levels

Part 3 in the popular Airport Firefighters series