This product is a brand new and unused Summer in Mara CD Key for Steam.
Immediately after payment, you will be sent a unique and unused CD Key which can be activated on Steam. You can collect this activation code from our Autokey page.  Simply enter your code into the Steam client (available free from steampowered.com). This will then grant you to a full digital download of the game.
How does our website work?
CJS CD Keys sell brand new CD Keys either taken directly from brand new sealed copies of the game, or sourced directly from world-leading game publishers. We source our keys in bulk directly from leading distributors and publishers, which reduces shipping costs.  This enables us to offer instant online delivery, at extremely competitive pricing.
After you receive your key, you can activate the game on the Steam client (available free from steampowered.com). After you activate the game with the Steam software, you can download the game immediately and instantly.
Benefits of buying from CJS CD Keys:
Instant Delivery
NO payment fees
NO shield fees - we offer a money-back guarantee within the price!
BEST PRICES!
Region Choice:
This product we are selling is sourced directly from the publisher, or an official distributor of the game publisher. The key is available for a choice of regions. Please choose your correct region from the selection menu.
About Summer in Mara:
'Summer in Mara' is a summer adventure with farming, crafting, and exploring mechanics set in a tropical archipelago.

'Summer in Mara' is a single-player experience in a calm, relaxing environment, with a handmade look and an exciting narrative. You will be Koa, a little adventurer girl who wants to explore the world that surrounds her.

In 'Summer in Mara' you'll have to take care of your own island, harvest your crops, create new tools and buildings, and sail with your boat to discover new islands and secrets.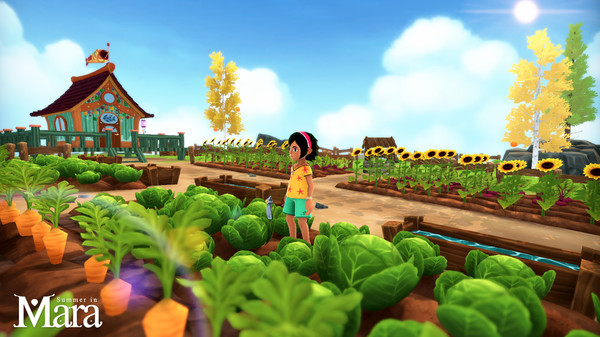 KEY FEATURES
- An open ocean with over 20 islands to explore.
- Customize your own island with buildings, crops and farm animals.
- Over 25 characters to meet and befriend.
- More than 300 quests to make Mara a better place.
- Day and night cycle that have an effect on the world with climatic events.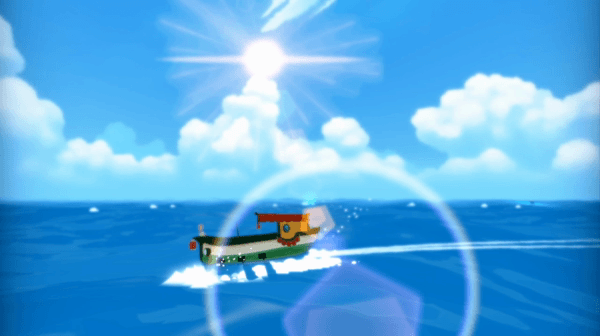 You'll have your own island, but taking care of something like that is a lot of hard work. You'll be able to plant trees to get wood, and craft new tools and buildings with different materials. Or you can create crop fields to grow all kinds of vegetables. You'll also have a farm with chickens and pigs to take care of.
But be careful, because this isn't as easy as it looks! You'll also be able to fish in a pond or in open sea,, cut trees with your hatchet, build things with your hammer, and use a hoe to help you harvest your island.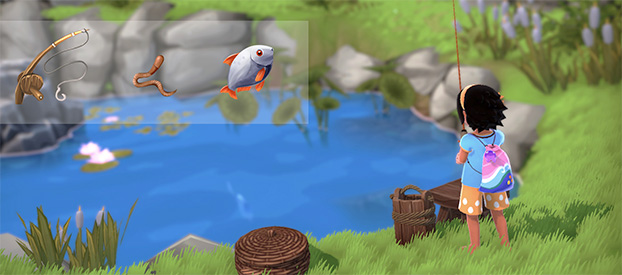 Koa will need your help. With a basic set of skills, she can acquire new abilities and learn from the world that surrounds her. We want you to feel like you're growing up with Koa, bonding with her and with all the other people in the archipelago.
You'll be able to sail to new islands and find treasures and other secrets in the middle of the sea with your trusty boat, which you can upgrade with a little effort and time.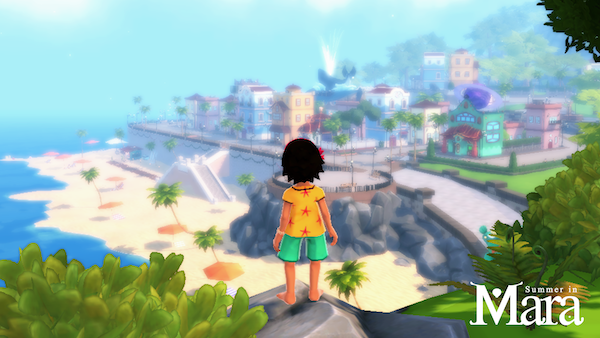 With new islands comes new people. You'll talk and trade with over twenty characters, each one with their own story and lives. They'll give you quests, hints about the world, or just anecdotes about their experiences and travels. Getting to know them is a significant part of the game, so we put much effort into making them unique and exciting.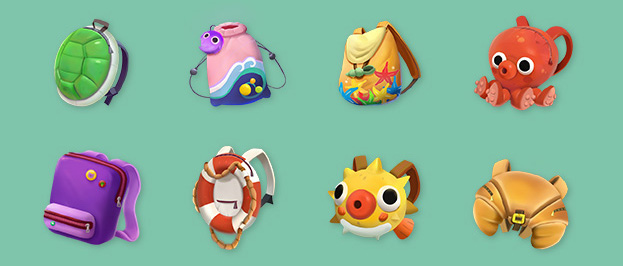 But not everyone will be friendly. An evil corporation called Elit wants to conquer Mara and exploit the ocean. Napopo is one of their first victims, a strange creature that will seek Koa for help.