This product is a brand new and unused Starship Troopers: Extermination Account for Steam.
Immediately after payment, you will be sent a unique and unused Account which can be used on Steam. You can collect this activation code from our Autokey page.
FAQ about our Steam Accounts:
Simply enter your login details into the Steam client (available free from steampowered.com). This will then grant you to a full digital download of the game.
1. We acheive a low price for our customers by using a special VPN method to purchase the game from Steam at much cheaper regional pricing than can be found in Europe.  Once this process is completed, we sell the accounts on our website pre-loaded with the game.  The game works in all regions and languages.
2. We will also provide you with the login details to the email account mailbox associated with the Steam Account.  This is useful for 2-step authentication, email verification, etc.
3. Once you receive the account, you can change the account password to something private, and the password for the email account associated with it, add your phone number etc, to ensure the account is 100% exclusively owned by yourself and impossible for anyone else to have control over.
4. The account will have Starship Troopers: Extermination within the game library, so you can simply log in to the Steam Client and begin downloading!
How does our website work?
CJS CD Keys sell brand new products either taken directly from brand new sealed copies of the game, or sourced directly from world-leading game publishers. We source our keys in bulk directly from leading distributors and publishers, which reduces shipping costs.
This enables us to offer instant online delivery, at extremely competitive pricing.
After you receive your key, you can activate the game on the Steam client (available free from steampowered.com). After you activate the game with the Steam software, you can download the game immediately and instantly.
Benefits of buying from CJS CD Keys:
Instant Delivery
NO payment fees
NO shield fees - we offer a money-back guarantee within the price!
BEST PRICES!
Region Free
This account we are selling is sourced directly from the publisher, or an official distributor of the game publisher. The key is completely region free and includes all languages. Region free means that you can activate the product code from anywhere in the world.
About Starship Troopers: Extermination:


Starship Troopers: Extermination is a pulse-pounding, base-building, objective-grabbing co-op first-person shooter. Join the Deep Space Vanguard, an elite Special Forces branch of the Mobile Infantry, in the fight against the Bug menace and claim victory for humanity!

The deep-space mining colony on Planet Valaka, designation PE-59, has been decimated by the Arachnids—and the Vanguard has been sent in to take it back. As soon as dropship hits dirt, your trusty Morita Assault Rifle, build tool, and fellow Vanguard Troopers are all that will keep you alive while exploring the hostile surface of Valaka.

Would You Like to Know More?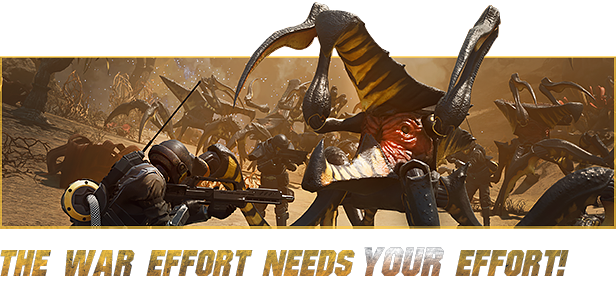 Retake and rebuild bases, construct refineries, and complete a variety of other side objectives to wrest control of the map away from the Bug menace. A massive, detailed map with several unique zones adds to incredible replayability, and swarm-based combat with hundreds of enemy Bugs on screen delivers the sense of taking part in an overwhelming planetary struggle!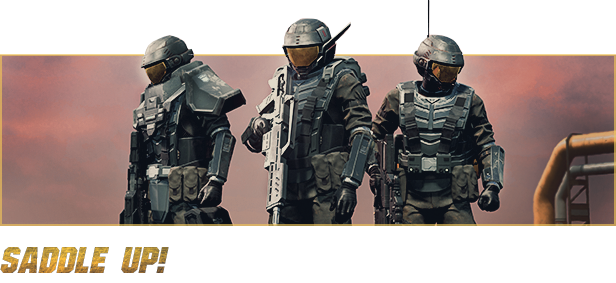 Choose from the Hunter, Operator, and Bastion classes to best suit your playstyle and support the rest of your squad. Stay in contact with your teammates with the intuitive "Ping" system to call out points of interest, enemies, and more. As you progress, you'll unlock new weapons, equipment, and perks for each class to become an elite warfighter of the Deep Space Vanguard! Additional customization choices to come as the game develops.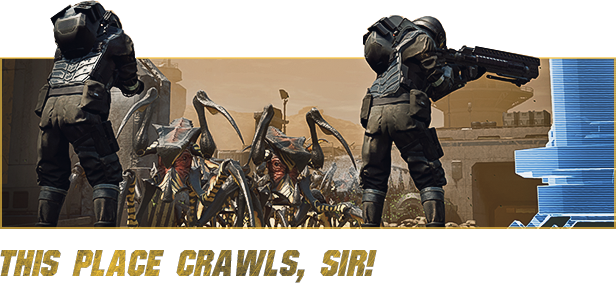 Increasing Bug threat levels during missions bring bigger and more dangerous enemies to the fight and you're going to need to hunker down to stand a chance. Construct walls, towers, ammo stations, and more using resources acquired from planetside refineries to beat back the Bugs until Fleet can come and get you. At Early Access launch you'll encounter Drone, Warrior, Gunner, Plasma Grenadier, and Tiger Elite enemy Bugs, with more to come!



Starship Troopers: Extermination is being built alongside the community. With a lower entry price at Early Access launch, we want to encourage Troopers to sign up with the Vanguard. We are boots on the ground with our community, ready to listen, as we take the game from Early Access to a full launch.

Join us on the Starship Troopers: Extermination Discord server!
http://discord.com/invite/8yCFRTm9ZQ