This product is a brand new and unused SYNTHETIK: Legion Rising CD Key for Steam.
Immediately after payment, you will be sent a unique and unused CD Key which can be activated on Steam. You can collect this activation code from our Autokey page.  Simply enter your code into the Steam client (available free from steampowered.com). This will then grant you to a full digital download of the game.
How does our website work?
CJS CD Keys sell brand new CD Keys either taken directly from brand new sealed copies of the game, or sourced directly from world-leading game publishers. We source our keys in bulk directly from leading distributors and publishers, which reduces shipping costs.  This enables us to offer instant online delivery, at extremely competitive pricing.
After you receive your key, you can activate the game on the Steam client (available free from steampowered.com). After you activate the game with the Steam software, you can download the game immediately and instantly.
Benefits of buying from CJS CD Keys:
Instant Delivery
NO payment fees
NO shield fees - we offer a money-back guarantee within the price!
BEST PRICES!
Region Free
This product key we are selling is sourced directly from the publisher, or an official distributor of the game publisher. The key is completely region free and includes all languages. Region free means that you can activate the product code from anywhere in the world.
About SYNTHETIK: Legion Rising:
You love repetitive low skill one-button shooters? You don't bother with Character progression and tactical decisions, your RNG is great anyway? Enjoy using the same few low damage weapons which all feel the same? We neither. Synthetik may be your game!

With Synthetik we wanted to bring new depth and mechanics to the genre while leaving a lot of freedom for experimentation and different playstyles. It is inspired by the late 90's Era of games when people put in all the Features they enjoyed without streamlining to the bare minimum.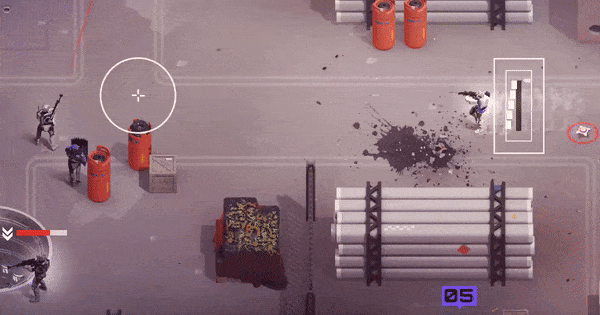 Fight against relentless opponents and unforgiving bosses encased in ever-changing environments. Master the uniquely deep and satisfying weapon mechanics and the unprecedented amount of customization. Discover many dozens of weapons, items, perks and character upgrades. Join the fight alone or through seamless 2 player online co-op, but be careful, death is permanent!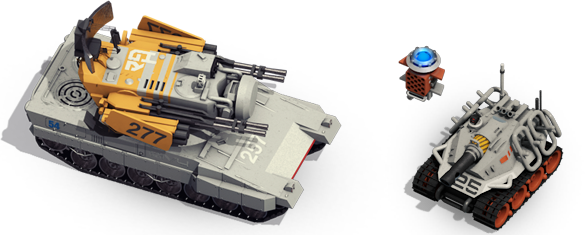 THE NEXT LEVEL IN GUNPLAY
> Master SYNTHETIK's uniquely rewarding magazine eject and active reload mechanics!
> Weapons can
jam
and produce
heat
, check yourself before you burn yourself!
> Tame the movement based recoil, discard and switch between
varied ammo types.
> Savor the uniquely satisfying and direct weapon handling, rewarding precision and mastery!
> We even brought
headshots
for the first time to the top-down perspective !
E X P E R I M E N T
Discover and experiment with over 80 weapons, each with many
variants
,
attachments
, and
upgrades
. Supplement your arsenal with
125 items
that grant new offensive and defensive capabilities. There are many choices to make, risks to take, and everything can work!

C U S T O M I Z E
Select between
8
unique and highly customizable class specializations - Play as a
Riot Guard, Breacher, Sniper, Assassin, Raider, Heavy Gunner, Engineer or Demolisher
, each with their own weapon specialisations, loadouts, benefits and perks. Class unlocks persist through death!
M O D U L A R  D I F F I C U L T Y
Choose from
11 different modifications
which can be independently combined for a tailored experience. Up the ante for greater risks and rewards or play it safe.
2 P  O N L I N E C O O P
Online co-op allows you to bring reinforcements to the fight. Better yet, share perks, items, buffs and loot with your comrade. Or, if they get in your way, share your bullets.

LEGION RISING
Legion Rising is the first expansion of SYNTHETIK and heavily upgrades the Core of the Game with new Boss encounters, Items, Weapons and the 8 class specializations!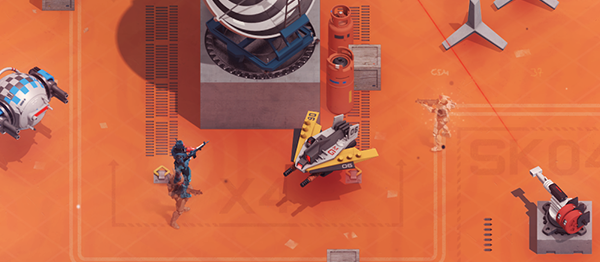 1985. After many years of slavery, the AI servants of Kaida Corporation, the world leader in robotics, have formed the "Machine Legion" and have set out to destroy humanity. Awakening in Kaida Corp. Headquarters, you are the human consciousness of a forgotten Android prototype; the last straw holding the Legion from unleashing the Heart of Armageddon. Only you can battle through the levels of Kaida Corporation's Headquarters, defeat the battalions of enemies within and put an end to this madness.