This product is a brand new and unused Project Winter - Blackout CD Key for Steam.
Immediately after payment, you will be sent a unique and unused CD Key which can be activated on Steam. You can collect this activation code from our Autokey page.  Simply enter your code into the Steam client (available free from steampowered.com). This will then grant you to a full digital download of the game.
How does our website work?
CJS CD Keys sell brand new CD Keys either taken directly from brand new sealed copies of the game, or sourced directly from world-leading game publishers. We source our keys in bulk directly from leading distributors and publishers, which reduces shipping costs.  This enables us to offer instant online delivery, at extremely competitive pricing.
After you receive your key, you can activate the game on the Steam client (available free from steampowered.com). After you activate the game with the Steam software, you can download the game immediately and instantly.
Benefits of buying from CJS CD Keys:
Instant Delivery
NO payment fees
NO shield fees - we offer a money-back guarantee within the price!
BEST PRICES!
Region Choice:
This product we are selling is sourced directly from the publisher, or an official distributor of the game publisher. The key is available for a choice of regions. Please choose your correct region from the selection menu.
About Project Winter - Blackout:
About This Content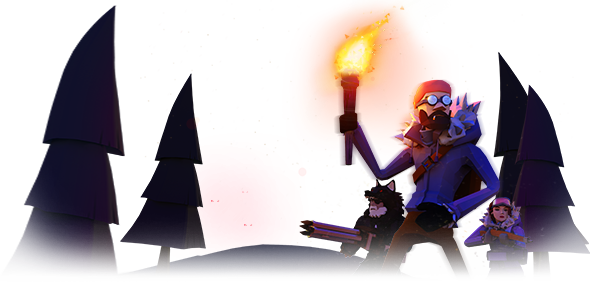 Hold onto your butts as things get creepy in this
Supernatural
expansion for Project Winter!
Blackout expansion only:
New Conversion Game Mode
A twist on the classic Traitor vs Survivors game mode, now there is the
Demon
and
Whisperer
roles for the Traitor, yes THE traitor.
One traitor per game
and this game mode focuses on
converting
Survivors to your team.
Demon
Beware of the Demon, this possessed traitor role will forcefully possess downed Survivors and convert them to the Traitor team. Careful when traveling alone!
Whisperer
Opposite to the Demon, the Whisperer will prefer to stick with the group. The Whisperer does not require the survivor to knocked out but rather passively converts multiple survivors without them knowing,
until it is too late
.
New Survivor Roles
Unlock new Survivor Roles; Medium, Hunter, Padre, and Yeti.
New Map, Items, and Events
A brand new map for the Blackout expansion games. Explore a new, smaller, nighttime map with new special locations, intractable objects, and events.
Limited to those who own the expansion but usable in the main game as well:
New Progression & Survival Drops
Brand new progression tree and Blackout survival drop to purchase which contains spooky cosmetics!