This product is a brand new and unused Merchant of the Skies CD Key for Steam.
Immediately after payment, you will be sent a unique and unused CD Key which can be activated on Steam. You can collect this activation code from our Autokey page.  Simply enter your code into the Steam client (available free from steampowered.com). This will then grant you to a full digital download of the game.
How does our website work?
CJS CD Keys sell brand new CD Keys either taken directly from brand new sealed copies of the game, or sourced directly from world-leading game publishers. We source our keys in bulk directly from leading distributors and publishers, which reduces shipping costs.  This enables us to offer instant online delivery, at extremely competitive pricing.
After you receive your key, you can activate the game on the Steam client (available free from steampowered.com). After you activate the game with the Steam software, you can download the game immediately and instantly.
Benefits of buying from CJS CD Keys:
Instant Delivery
NO payment fees
NO shield fees - we offer a money-back guarantee within the price!
BEST PRICES!
Region Choice:
This product we are selling is sourced directly from the publisher, or an official distributor of the game publisher. The key is available for a choice of regions. Please choose your correct region from the selection menu.
About Merchant of the Skies:
About the game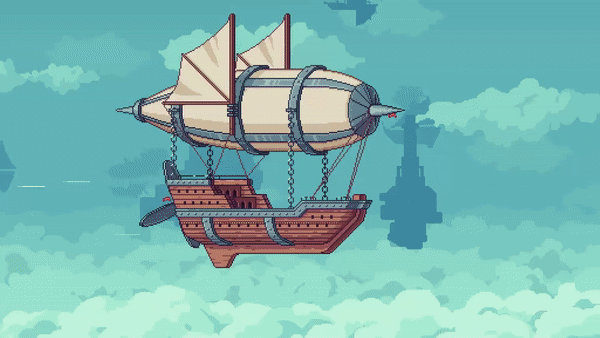 In Merchant of the Skies you're the captain of an airship! Sell items, gather resources and build your own trade empire in the clouds!
Merchant of the Skies is a trading game with light base-building and tycoon elements. You start off as a captain of a small cloudship and work your way towards establishing your own trade company.
Merchant of the skies is an experimental game: it does not have a distinct genre, but tries to capture the feeling of traveling the world and establishing your own company. That means we try to incorporate exploration, base building, trading and some minor rpg elements into the game.
Features
Become a trader! Find the best trade routes and profit from them

Discover the world! Travel between flying isles and face different encounters

Sandbox gameplay: do what you want at your own pace

Gain experience and become more savvy when it comes to trading, then start your own goods production

Establish trade routes to transport and sell goods without your direct involvement

Get rich and build your own mansion from more than 200 different building blocks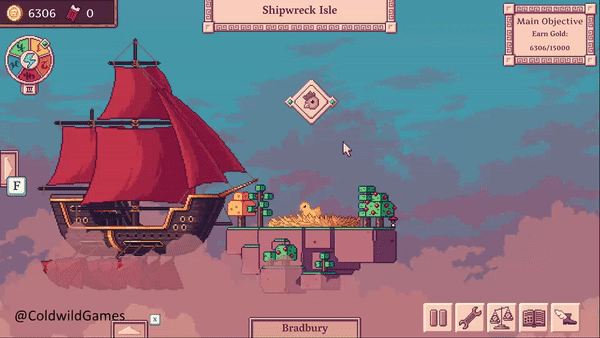 Merchant of the Skies offers you a 6-8 hours campaign where you can help different characters and restore the world to its former glory, as well as a sandbox mode where you can forget about the plot and focus on building your own company, establishing caravan routes and developing your mansion.