This product is a brand new and unused Lethal League Blaze CD Key for Steam.
Immediately after payment, you will be sent a unique and unused CD Key which can be activated on Steam. You can collect this activation code from our Autokey page.
Simply enter your code into the Steam client (available free from steampowered.com). This will then grant you to a full digital download of the game.
How does our website work?
CJS CD Keys sell brand new CD Keys either taken directly from brand new sealed copies of the game, or sourced directly from world-leading game publishers. We source our keys in bulk directly from leading distributors and publishers, which reduces shipping costs.
This enables us to offer instant online delivery, at extremely competitive pricing.
After you receive your key, you can activate the game on the Steam client (available free from steampowered.com). After you activate the game with the Steam software, you can download the game immediately and instantly.
Benefits of buying from CJS CD Keys:
Instant Delivery
NO payment fees
NO shield fees - we offer a money-back guarantee within the price!
BEST PRICES!
Region Free
This product key we are selling is sourced directly from the publisher, or an official distributor of the game publisher. The key is completely region free and includes all languages. Region free means that you can activate the product code from anywhere in the world.
About Lethal League Blaze:
Lethal League Blaze is an intense, high speed ball game, with unique characters, outta sight sounds and none of that weak shit. In Shine City, the anti-gravity ball game has long been illegal. The group who kept playing was dubbed the Lethal League. Even now, with their sport pushed underground, players and crews compete in the League for challenge and respect.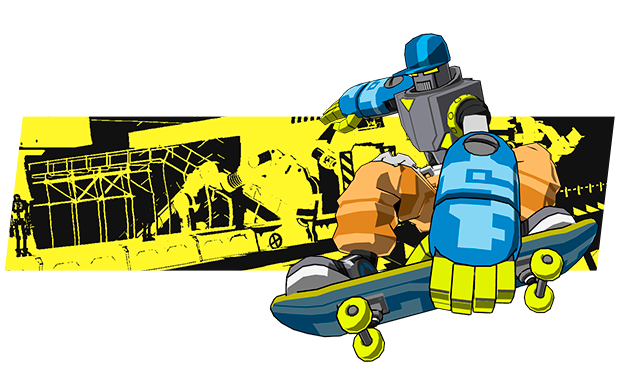 In the game, the goal is to beat your opponents with the ball. You can manipulate the ball to get the perfect angle and use your character's special moves to surprise them. But every strike speeds up the ball or even doubles its speed, up to shatteringly extreme velocities. You can tag the ball to your color, but on those high speeds the tables are quickly turned. You can play locally with friends and foes, by yourself in the singleplayer modes or battle it out online!

Featuring


Up to 4 players:
Play locally AND online with up to 4 players.

Easy to pick up, hard to master gameplay:
Start off simply hitting the ball faster and faster back and forth. Improve by learning how to use Smashes, Bunts and Special Abilities to your advantage. Then go further beyond with parries and countering with throws ending with the pure psychological goodness: taunts.

Tons of unlockable extras and secrets:
Unlock characters and their outfits as you play. New modes and stages are in there too and even the soundtrack can be unlocked to play at leisure.

Play on your own:
Step up to the plate by yourself and beat a series of opponents in the Arcade Mode to reach the beat-blasting bossfight. Then check out the event-based Story Mode that has you playing all sides of the going-downs in Shine City.

Modes and options:
Pick your preferred style of play like with HP, one-shot kill or points. And then there are game modes like Strikers, using goals, and something called Lethal Volley...

Wicked Tracks:
A Breakbeat, Hip-Hop and House soundtrack featuring the likes of Hideki Naganuma, Frank Klepacki, Pixelord, Bignic and of course Klaus Veen.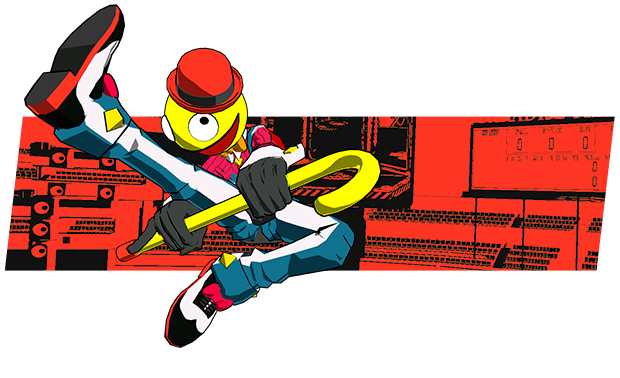 Lethal League Blaze is the sequel to the popular projectile-fighting game Lethal League known for it's ridiculous speeds and hitstun, the original game was intense to watch and intenser to play. This time around there will be double the characters at launch and more to come after.