This product is a brand new and unused Gloomhaven CD Key for Steam.
Immediately after payment, you will be sent a unique and unused CD Key which can be activated on Steam. You can collect this activation code from our Autokey page.
Simply enter your code into the Steam client (available free from steampowered.com). This will then grant you to a full digital download of the game.
How does our website work?
CJS CD Keys sell brand new CD Keys either taken directly from brand new sealed copies of the game, or sourced directly from world-leading game publishers. We source our keys in bulk directly from leading distributors and publishers, which reduces shipping costs.
This enables us to offer instant online delivery, at extremely competitive pricing.
After you receive your key, you can activate the game on the Steam client (available free from steampowered.com). After you activate the game with the Steam software, you can download the game immediately and instantly.
Benefits of buying from CJS CD Keys:
Instant Delivery
NO payment fees
NO shield fees - we offer a money-back guarantee within the price!
BEST PRICES!
Region Free
This product key we are selling is sourced directly from the publisher, or an official distributor of the game publisher. The key is completely region free and includes all languages. Region free means that you can activate the product code from anywhere in the world.
About Gloomhaven:




Whether you are drawn to the lands of Gloomhaven by the call of adventure or by an avid desire for gold glimmering in the dark, your fate will surely be the same.
Gloomhaven, the digital adaptation of the acclaimed board game, mixes Tactical-RPG and dungeon-crawling. Its challenges, legendary for their unforgiving nature, reward only the most daring players with the sharpest minds. With your party of fearless mercenaries, you will carve your way through terrifying dungeons filled with increasingly horrific and powerful monsters to reap the rewards…or die trying.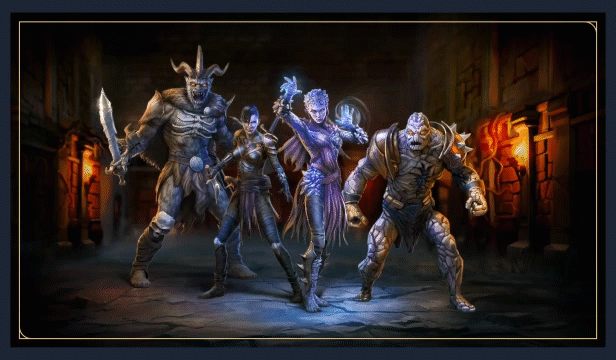 In the digital adaptation of Isaac Childres' ultimate strategic board game (6 Golden Geek awards, "Board Game of the Year" in 2017), developed by Flaming Fowl Studios, you play as a squad of 2-4 mercenaries each with a huge selection of unique abilities.

Acclaimed by both board game players and critics (highest rated game of all time on BoardGameGeek.com), this turn-based tactical RPG set in a unique medieval dark fantasy universe, rewards strategic planning and problem solving. Prepare yourself fully for every journey by picking your party members and their abilities wisely, because in the turmoil of battle, your team synergy and tactics are all that will give you the upper hand. The world of Gloomhaven is unforgiving, so if you enter a dungeon ill-prepared, don't expect to leave.

If you survive your perilous journey, you'll gain the opportunity to upgrade your abilities, purchase new gear and unlock new mercenaries. Those party enhancements will help you to overcome malicious bandits, hordes of beasts, horrifying demons, or whatever else may find itself blocking your path. Nevertheless, there's more than just one way to crush your foes and no decision should ever be made lightly, so advance with caution!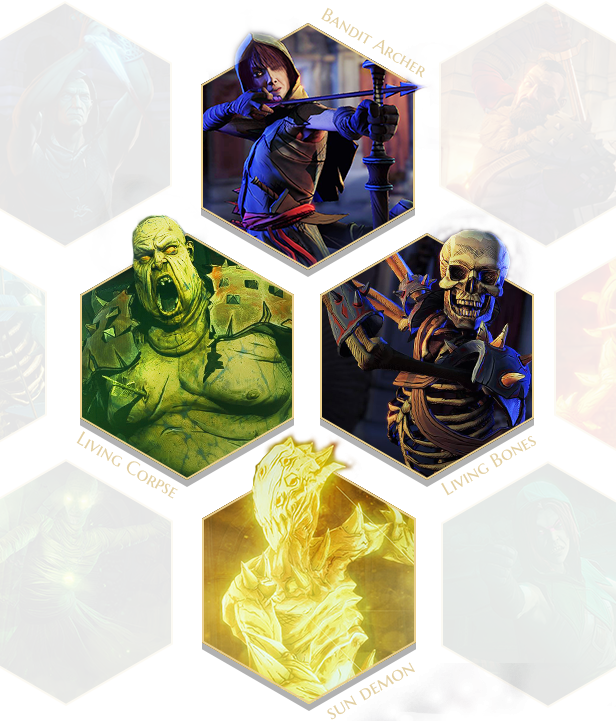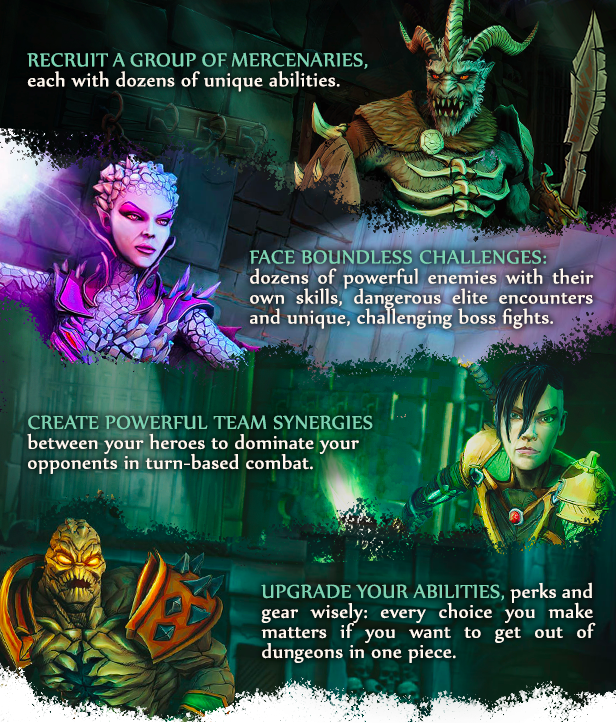 Digital exclusive Roguelike Adventure mode: Learn quickly or die trying and come back again to test your mettle once again in the dungeons and zones.

Don't let your guard down as plenty of additional content is incoming during the Early Access: new enemies, bosses, biomes, characters, items, abilities and the highly anticipated cooperative multiplayer mode!