This product is a brand new and unused EARTH DEFENSE FORCE 5 CD Key for Steam.
Immediately after payment, you will be sent a unique and unused CD Key which can be activated on Steam. You can collect this activation code from our Autokey page. Simply enter your code into the Steam client (available free from steampowered.com). This will then grant you to a full digital download of the game.
How does our website work?
CJS CD Keys sell brand new CD Keys either taken directly from brand new sealed copies of the game, or sourced directly from world-leading game publishers. We source our keys in bulk directly from leading distributors and publishers, which reduces shipping costs. This enables us to offer instant online delivery, at extremely competitive pricing.
After you receive your key, you can activate the game on the Steam client (available free from steampowered.com). After you activate the game with the Steam software, you can download the game immediately and instantly.
Benefits of buying from CJS CD Keys:
Instant Delivery
NO payment fees
NO shield fees - we offer a money-back guarantee within the price!
BEST PRICES!
EU Region
This product we are selling is sourced directly from the publisher, or an official distributor of the game publisher. The key is for the EU Region. Israel is not EU.
About EARTH DEFENSE FORCE 5:
Stand and fight for humanity.
This arcade shooter takes place in the year 2022, as the Earth Defense Force fends off an all-out attack by unknown life forms. Become an EDF soldier, battle against endless hordes of immense enemies, and restore peace to the earth.

Make way for the series' first humanoid aliens.

Just what is this intelligent, extraterrestrial civilization that has attacked our own, known only as the Primers? Matching their intelligence, they bring the series' first humanoid alien foes. Battling against these intelligent foes will bring you to the depths of yet-unknown despair, and the heights of joy.
Face the enemy with wisdom and courage!

The most jam-packed entry yet, with online co-op play!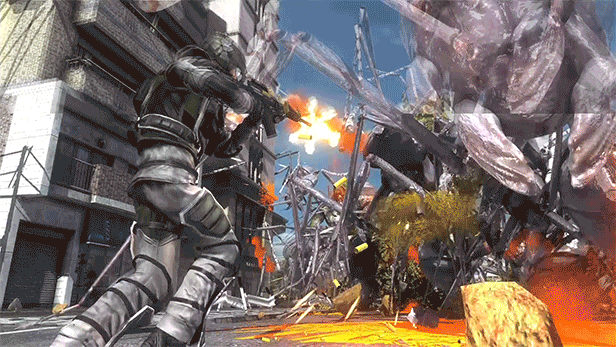 This entry has more missions and weapons than any before it. On top of that, all missions support online co-op of up to 4 players, as well as local split-screen. Control the 4 classes and play with EDF soldiers all over the world.

STORY

This is no training exercise.
This is the living nightmare we'd all feared.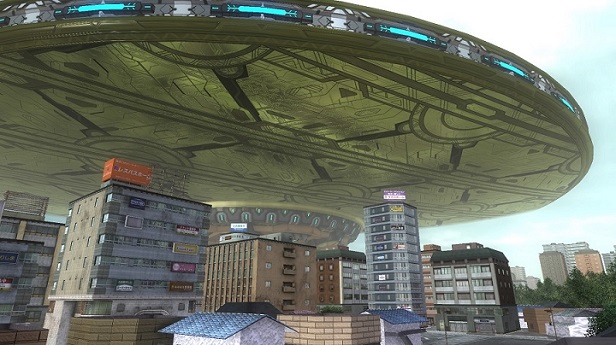 It all started in Japan, 2022. An immense fleet of starships laid siege to an EDF base located in the rough city outskirts in the Kanto region.

This was an enemy humanity had never encountered, the Primers. Even worse, enormous insects attack the EDF base built even further underground. The EDF fights back.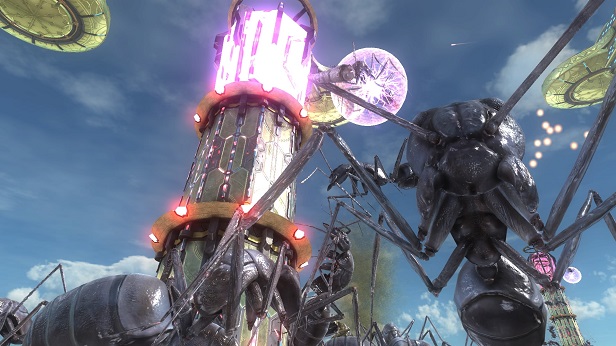 Even more realistic battles
Armor will peel off where you shoot enemies, and their fluids will spill out onto buildings and floors, making you feel like you're truly on the EDF's battlefield.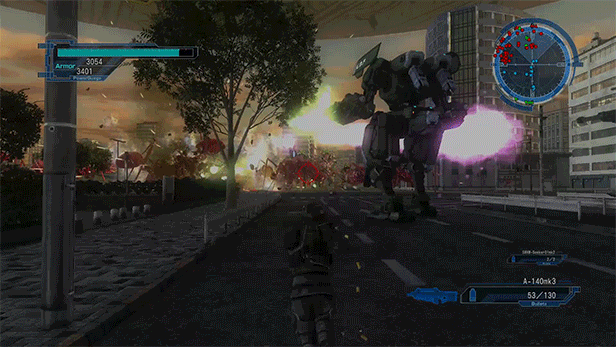 4 EDF classes powered up like never before
As the player, take on missions with one of four classes. Finish missions to unlock new ones and advance the story. You can switch classes before missions as many times as you'd like.