This product is a brand new and unused Dying Light 2 Stay Human Account for Steam.
Immediately after payment, you will be sent a unique and unused Account which can be used on Steam. You can collect this activation code from our Autokey page.
FAQ about our Steam Accounts:
Simply enter your login details into the Steam client (available free from steampowered.com). This will then grant you to a full digital download of the game.
1. We acheive a low price for our customers by using a special VPN method to purchase the game from Steam at much cheaper regional pricing than can be found in Europe.  Once this process is completed, we sell the accounts on our website pre-loaded with the game.  The game works in all regions and languages.
2. We will also provide you with the login details to the email account mailbox associated with the Steam Account.  This is useful for 2-step authentication, email verification, etc.
3. Once you receive the account, you can change the account password to something private, and the password for the email account associated with it, add your phone number etc, to ensure the account is 100% exclusively owned by yourself and impossible for anyone else to have control over.
4. The account will have Dying Light 2 Stay Human within the game library, so you can simply log in to the Steam Client and begin downloading!
How does our website work?
CJS CD Keys sell brand new products either taken directly from brand new sealed copies of the game, or sourced directly from world-leading game publishers. We source our keys in bulk directly from leading distributors and publishers, which reduces shipping costs.
This enables us to offer instant online delivery, at extremely competitive pricing.
After you receive your key, you can activate the game on the Steam client (available free from steampowered.com). After you activate the game with the Steam software, you can download the game immediately and instantly.
Benefits of buying from CJS CD Keys:
Instant Delivery
NO payment fees
NO shield fees - we offer a money-back guarantee within the price!
BEST PRICES!
Region Free
This account we are selling is sourced directly from the publisher, or an official distributor of the game publisher. The key is completely region free and includes all languages. Region free means that you can activate the product code from anywhere in the world.
About Dying Light 2 Stay Human:
Over twenty years ago in Harran, we fought the virus—and lost. Now, we're losing again. The City, one of the last large human settlements, is torn by conflict. Civilization has fallen back into the Dark Ages. And yet, we still have hope.

You are a wanderer with the power to change the fate of The City. But your exceptional abilities come at a price. Haunted by memories you cannot decipher, you set out to learn the truth… and find yourself in a combat zone. Hone your skills, as to defeat your enemies and make allies, you'll need both fists and wits. Unravel the dark secrets behind the wielders of power, choose sides and decide your destiny. But wherever your actions take you, there's one thing you can never forget—stay human.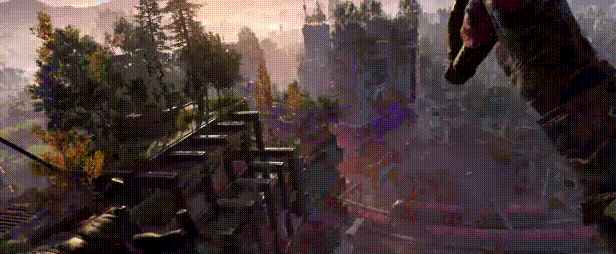 VAST OPEN WORLD
Participate in the life of a city engulfed in a new dark era. Discover different paths and hidden passages, as you explore its multiple levels and locations.
CREATIVE & BRUTAL COMBAT
Take advantage of your parkour skills to tip the scales of even the most brutal encounter. Clever thinking, traps and creative weapons will be your best friends.
DAY AND NIGHT CYCLE
Wait for night to venture into dark hideouts of the Infected. Sunlight keeps them at bay, but once it's gone, monsters begin the hunt, leaving their lairs free to explore.
CHOICES & CONSEQUENCES
Shape the future of The City with your actions and watch how it changes. Determine the balance of power by making choices in a growing conflict and forge your own experience.
2-4 PLAYER CO-OP GAMEPLAY
Play in up to four-player co-op. Host your own games or join others and see how their choices have played out differently than yours.