This product is a brand new and unused BloodRayne 2: Terminal Cut CD Key for Steam.
Immediately after payment, you will be sent a unique and unused CD Key which can be activated on Steam. You can collect this activation code from our Autokey page.  Simply enter your code into the Steam client (available free from steampowered.com). This will then grant you to a full digital download of the game.
How does our website work?
CJS CD Keys sell brand new CD Keys either taken directly from brand new sealed copies of the game, or sourced directly from world-leading game publishers. We source our keys in bulk directly from leading distributors and publishers, which reduces shipping costs.  This enables us to offer instant online delivery, at extremely competitive pricing.
After you receive your key, you can activate the game on the Steam client (available free from steampowered.com). After you activate the game with the Steam software, you can download the game immediately and instantly.
Benefits of buying from CJS CD Keys:
Instant Delivery
NO payment fees
NO shield fees - we offer a money-back guarantee within the price!
BEST PRICES!
Region Free
This product key we are selling is sourced directly from the publisher, or an official distributor of the game publisher. The key is completely region free and includes all languages. Region free means that you can activate the product code from anywhere in the world.
About BloodRayne 2: Terminal Cut:
Enhanced and updated for modern systems by the game's original developers, this is the definitive edition of BloodRayne 2.

BloodRayne is a dhampir, born from the unnatural union of vampire and human. Blessed with the powers of a vampire but cursed with the unquenchable thirst for blood and a weakness to sunlight, Rayne is challenged with her most personal battle yet as she hunts down her siblings. They have banded together and pledged to carry on their father's legacy of creating a new era of vampire supremacy where humans are mere cattle.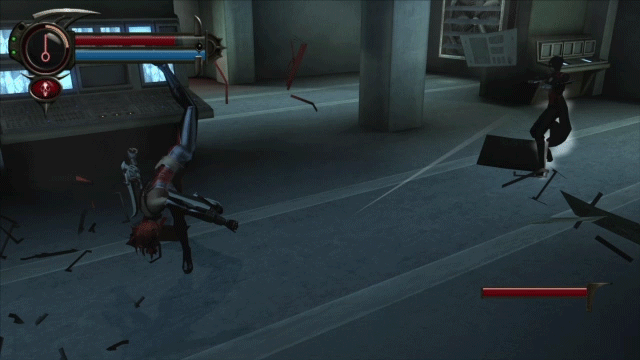 With new acrobatic movements and rail sliding, fast-paced blade and gun combat, fatal finishing moves, more dhampir powers like time control, and an extensive combo system, BloodRayne 2 is a brutally satisfying continuation of the iconic series.





Features and enhancements of the Terminal Cut edition, created by the game's original development team:

Support for higher display resolutions (up to 4K / 3840x2160).

Upscaled cinematic videos

Support for modern gamepads (XInput)

Improved rendering with up to 4x anti-aliasing

Improved lighting with higher resolution light maps

Support for higher texture resolutions allowing for use of original, uncompressed textures

Improvements to visual effects and reflections