This product is a brand new and unused Sword Legacy: Omen CD Key for Steam.
Immediately after payment, you will be sent a unique and unused CD Key which can be activated on Steam. You can collect this activation code from our Autokey page.  Simply enter your code into the Steam client (available free from steampowered.com). This will then grant you to a full digital download of the game.
How does our website work?
CJS CD Keys sell brand new CD Keys either taken directly from brand new sealed copies of the game, or sourced directly from world-leading game publishers. We source our keys in bulk directly from leading distributors and publishers, which reduces shipping costs.  This enables us to offer instant online delivery, at extremely competitive pricing.
After you receive your key, you can activate the game on the Steam client (available free from steampowered.com). After you activate the game with the Steam software, you can download the game immediately and instantly.
Benefits of buying from CJS CD Keys:
Instant Delivery
NO payment fees
NO shield fees - we offer a money-back guarantee within the price!
BEST PRICES!
Region Free
This product key we are selling is sourced directly from the publisher, or an official distributor of the game publisher. The key is completely region free and includes all languages. Region free means that you can activate the product code from anywhere in the world.
About Sword Legacy: Omen:
Welcome to Broken Britannia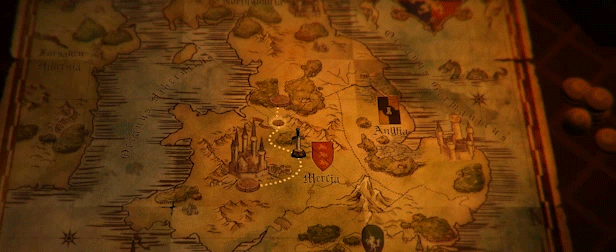 "Before Arthur's Golden Age, our realm was lost, shattered and decadent; kingdoms torn apart by blind selfishness. A broken Britannia, void of hope."
The lord of Mercia has been assassinated, your love kidnapped and home is no more. As Uther, the disgraced Knight Commander, you must lead your misfit band of companions throughout quests riddled with trials. Forge uneasy alliances to acquire the mythical Excalibur sword and defeat the sinister power-obsessed duke of Wessex.
Prove your worth as a tactician by exploring all five realms and dangerous locations, such as a frozen fortress hiding a dark secret, an ancient abbey turned into a hideous torture chamber and the mystical island of Avalon. Survive ambushes and rescue those in need by making use of each hero's abilities to solve puzzles and vanquish your foes. It is up to you define the fate of Britannia… But at what cost?
Combat in Sword Legacy: Omen is always a challenge. As a strategist, you will need to plan your course of action with four heroes at a time. However, be ready to adapt and improvise because results always change based on the chosen abilities and chances of landing an attack.
KEY FEATURES
Tactical Combat:
Learn the importance of strategic positioning and unleash powerful skill combos with your party.
Free Exploration:
When not in combat, investigate the environment, find documents, collect treasures, solve riddles, and uncover secrets.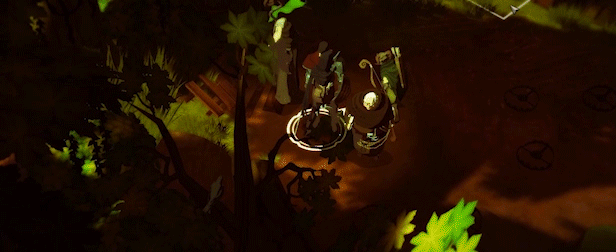 Party Customization:
Adapt heroes to your play style, manage your team and progress by unlocking over 70 unique passive or active skills.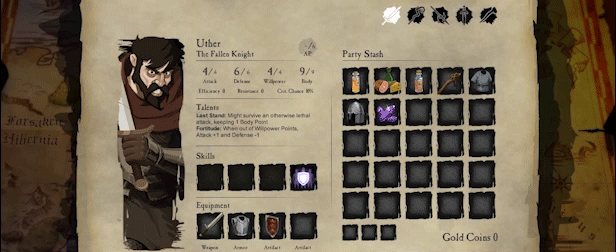 Hordes of Enemies and Unique Bosses:
Fight a variety of vicious mobs and face powerful monsters in grueling battles, such as crowds of plague-ridden victims, twisted knights and a flesh-hungry dragon.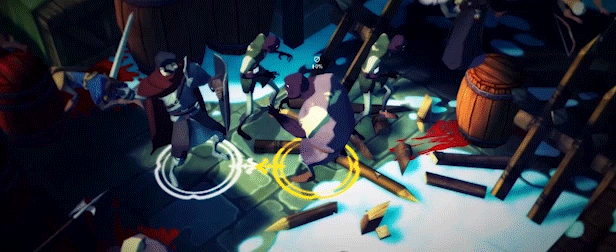 Stress System:
Use all your might to become victorious, but deplete your willpower and witness your heroes falling prey to panic.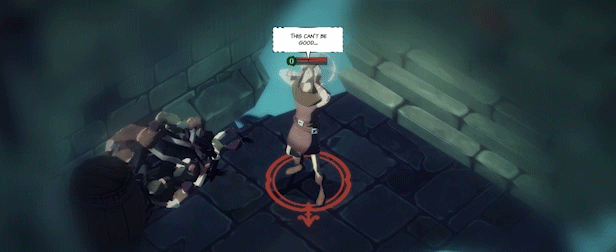 Interactive Environment:
Study your surroundings and perform clever deadly moves by blowing up explosive barrels and pushing enemies off edges.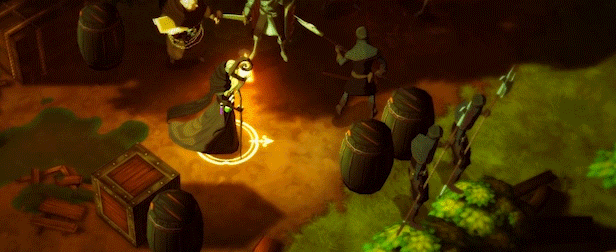 Old-School Art Style With a Dark Twist:
Relive the beautiful aesthetic of classic animations fused with grim visuals inspired by graphic novels.

A Different Take on a Classic Myth:
Experience the Arthurian legends as never before, as famous characters and locations are revamped in a mature storyline of vengeance, honor, conspiracy and alchemy.