This is a genuine and brand new Dead Space Remake CD Key / Serial for Origin.
Your key will be delivered instantly via our online collection system - Autokey.
How to Download Your Game:
Once you receive your activation key from us, go to activate.ea.com or to the Origin client (available free from Origin.com), and enter the code to activate your game!
After activating your key with Origin, you will be granted access to a digital download (legal, straight from EA) of the game, which you can download. Once downloaded, you can play! The game will then be permanently stored in your personal Origin game library.
How Does It Work?
CJS CD Keys sell brand new CD Keys taken directly from brand new sealed copies of the game. We source our keys in bulk direct from major distributors. By taking advantage of regional price differences, we can offer discounted prices to our customers.
Region Free Global Key:
The game keys we are selling are sourced from the EU. They are completely region free and can be activated worldwide.
Languages
This game will allow you to install in all languages.
About Dead Space:
The sci-fi survival-horror classic Dead Space™ returns, completely rebuilt from the ground up to offer a deeper, more immersive experience. This remake brings jaw-dropping visual fidelity, suspenseful atmospheric audio, and improvements to gameplay while staying faithful to the original game's thrilling vision.

Isaac Clarke is an everyman engineer on a mission to repair a vast mining ship, the USG Ishimura, only to discover something has gone horribly wrong. The ship's crew has been slaughtered and Isaac's beloved partner, Nicole, is lost somewhere on board.

Now alone and armed with only his engineering tools and skills, Isaac races to find Nicole as the nightmarish mystery of what happened aboard the Ishimura unravels around him. Trapped with hostile creatures called Necromorphs, Isaac faces a battle for survival, not only against the escalating terrors of the ship but against his own crumbling sanity.

IMMERSE YOURSELF IN NEXT-GEN SCI-FI HORROR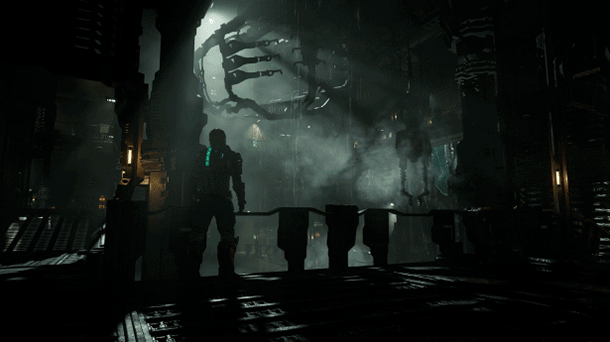 A sci-fi horror classic returns fully rebuilt from the ground up with elevated visual fidelity and 3D atmospheric audio. From the frighteningly detailed rooms and workspaces of a slaughtered crew to the eerie atmospheric sounds of a desolate spaceship, you'll explore a stunning sci-fi setting full of unpredictable and tense moments without interruption.

UNRAVEL THE MYSTERY ABOARD THE USG ISHIMURA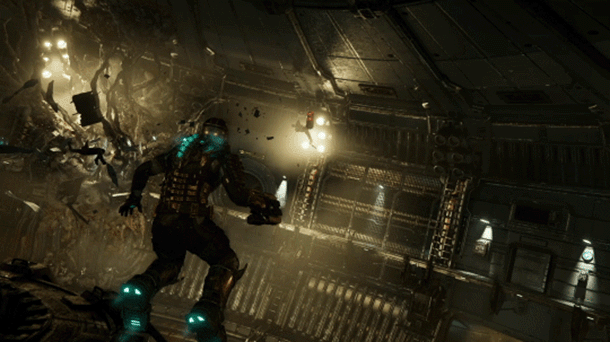 What starts as a routine repair mission for engineer Isaac Clarke and the crew of the USG Kellion quickly turns into a battle for survival as the truth behind the horrors onboard begins to unravel. Following an expanded narrative experience, uncover the dark secrets behind the events aboard the USG Ishimura through the final logs of the ill-fated crew and your encounters with the few survivors that remain.

IMPROVISE TO SURVIVE




Confront the nightmare aboard the USG Ishimura with genre-defining strategic gameplay. Repurpose and upgrade Isaac's engineering tools to creatively defeat enemies with precision.