This product is a brand new and unused DYSMANTLE CD Key for Steam.
Immediately after payment, you will be sent a unique and unused CD Key which can be activated on Steam. You can collect this activation code from our Autokey page.  Simply enter your code into the Steam client (available free from steampowered.com). This will then grant you to a full digital download of the game.
How does our website work?
CJS CD Keys sell brand new CD Keys either taken directly from brand new sealed copies of the game, or sourced directly from world-leading game publishers. We source our keys in bulk directly from leading distributors and publishers, which reduces shipping costs.  This enables us to offer instant online delivery, at extremely competitive pricing.
After you receive your key, you can activate the game on the Steam client (available free from steampowered.com). After you activate the game with the Steam software, you can download the game immediately and instantly.
Benefits of buying from CJS CD Keys:
Instant Delivery
NO payment fees
NO shield fees - we offer a money-back guarantee within the price!
BEST PRICES!
Region Free
This product key we are selling is sourced directly from the publisher, or an official distributor of the game publisher. The key is completely region free and includes all languages. Region free means that you can activate the product code from anywhere in the world.
About DYSMANTLE:


As you ascend from your shelter after the long long years, a brave new old world awaits you. A world inhabited with nasty and vile creatures. A world with no other human soul to be seen. A world with nature in reigns now. A world that's about to get even worse.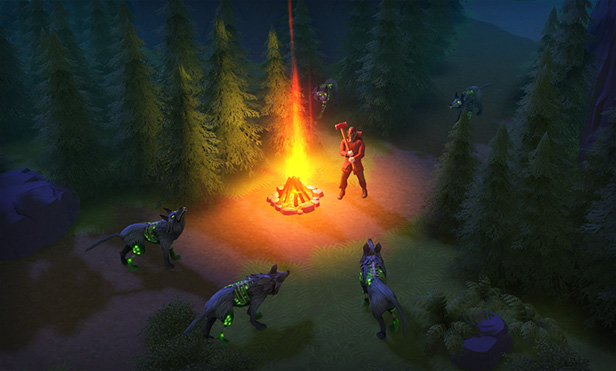 You need to find a way to escape the wretched island. But before that, enjoy the bittersweet apocalypse.


???? Break over 99% of all objects for materials with the right tools. No barrier will stop you.

???? Fight with (or run away) nasty and vile creatures of the post-apocalyptic era.

???? Explore the handcrafted open world and uncover its mysteries.

⛺ Survive. Clear areas of monsters and claim it as yours.

???? Build outposts to establish your presence.

???? Craft permanent weapons, tools, outfits, and trinkets.

???? Hunt dangerous game or tame them for your post-apocalyptic zoo ranch.

???? Farm exotic plants and reap the rewards as crop gets ripe.

???? Solve puzzles above ground and underground in the Tombs of the Old Ones

???? Fish cunning scaly things under the watery surface.

???? Cook delicious recipes for permanent stat and ability upgrades.

???? Unravel the mysteries of the strange island.
Explore the ruins of the past and discover technology from the hitech era. Gain technological advantage against the hostile environment. Or go deeper and recover the ancient lost knowledge from the hidden tomb chambers of the old ones. Acquire materials with almost magic-like properties and use them to craft insanely powerful gear.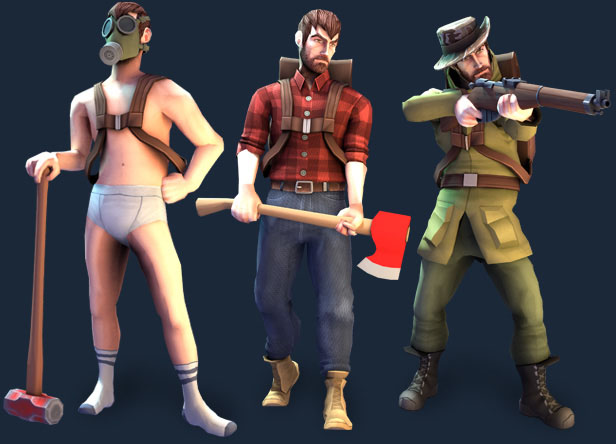 Over 99% of everything can be broken for materials with the right equipment. Do that, and collect the sweet nectar of the old world: plastics, rubber, and metals. There is a
reasonable
number of different materials to gather. Find
Recipes
to
craft
permanent
items and upgrades.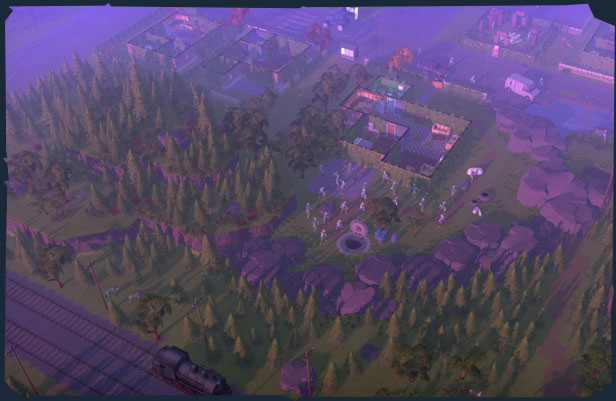 Explore the vast hand-crafted open world and build
Outposts
to establish your presence. Claim back the land area by area. Find hidden treasures and solve puzzles long ago forgotten. Find your means of escaping the island.

The world after the end is inhabited by nasty creatures. Something
vile
has affected most of the wildlife and former human inhabitants of the island -- turning them into aggressive beast-like creatures. Slay them and collect their loot. Harvest their organs and provide them
eternal rest
. Or run away and come back when you're stronger. Fight using various melee and ranged weapons. Create traps and lure monsters in. Do whatever it takes.

You will not be fighting just to maintain the
status quo
. This IS NOT a game about starving. You won't be constantly looking for
a tasty cockroach
to fill your over-metabolic stomach while waiting for the unavoidable bliss that is death. You will
never die of hunger
. You will get more powerful, and unlock
permanent upgrades
. The world is a dangerous place, and you may take a few steps back once in a while, but eventually
you will thrive
.
Enjoy the bittersweet apocalypse.

I think this is pretty obvious, but the game is still in development. This means the details will still change and features may get
added, changed, or removed
. More details will be announced during 2020!
Our team is not very big, so things take time. We're also building our own very technology and 3D engine for the game at the same time. We like to make sure we can do all the crazy stuff we want -- while ensuring everything runs smoothly on devices from PCs & next-generation consoles to mobile phones (and maybe toasters in the future).
Please wishlist the game to support the development! :)