This product is a brand new and unused BlazBlue: Cross Tag Battle CD Key for Steam.
Immediately after payment, you will be sent a unique and unused CD Key which can be activated on Steam. You can collect this activation code from our Autokey page.  Simply enter your code into the Steam client (available free from steampowered.com). This will then grant you to a full digital download of the game.
How does our website work?
CJS CD Keys sell brand new CD Keys either taken directly from brand new sealed copies of the game, or sourced directly from world-leading game publishers. We source our keys in bulk directly from leading distributors and publishers, which reduces shipping costs.  This enables us to offer instant online delivery, at extremely competitive pricing.
After you receive your key, you can activate the game on the Steam client (available free from steampowered.com). After you activate the game with the Steam software, you can download the game immediately and instantly.
Region Free
This product key we are selling is sourced directly from the publisher, or an official distributor of the game publisher. The key is completely region free and includes all languages. Region free means that you can activate the product code from anywhere in the world.
About BlazBlue: Cross Tag Battle:
Notice of planned additional features for future updates
The following features are planned to be implemented in a near future update:
- Rank Lobby random entry
- All free message features in online mode
*Stamps and template short messages are available for use.
------------------------------------------------------------------------------------------------
THE COLLISION IS INEVITABLE! THE IMPACT WILL BE UNAVOIDABLE!
An unrivaled clash of explosive proportions! The beloved BlazBlue franchise Crosses universes, Tags in fan favorites, and Battles it out in BlazBlue: Cross Tag Battle! Created through an all-star collaboration between BlazBlue, Atlus' Persona, French Bread's Under Night In-Birth, and Rooster Teeth's hugely popular RWBY web series, Cross Tag Battle celebrates the fighting genre for pros and newcomers alike! Choose your team in fast paced 2v2 team battles filled with the craziness you've come to love from BlazBlue, with all the tight mechanics, smooth gameplay, and gorgeous 2D graphics you expect from Arc System Works.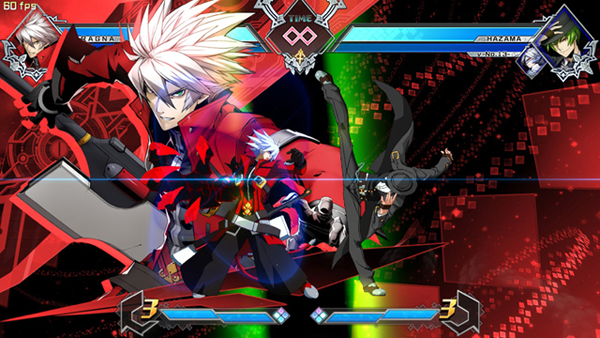 BlazBlue
, celebrating 10 years of fighting game excellence in 2018, is a series long beloved by the fighting game community for its deep and engrossing story, its vast cast of balanced characters, and its quick and kinetic gameplay style.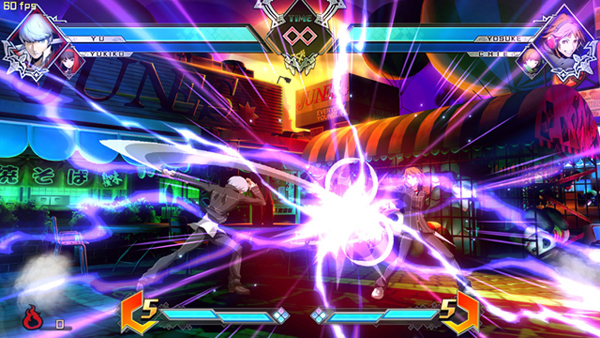 Atlus'
Persona
series, a worldwide RPG phenomenon and no stranger to the fighting game genre itself. Persona characters have appeared in Arc System Works games before, notable Persona 4 Arena and Persona 4 Arena Ultimax.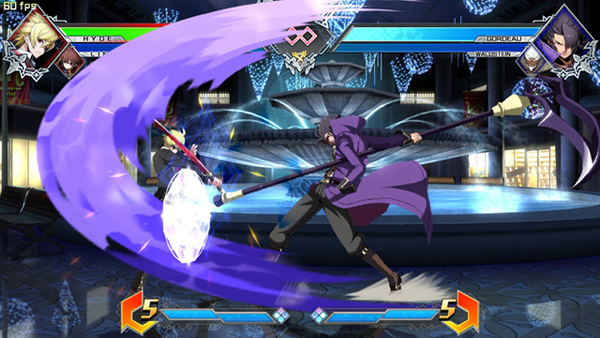 Under Night In-Birth
is veteran fighting game developer French Bread's first foray into an original title, coming hot off the heels of their success with the cult classic series Melty Blood.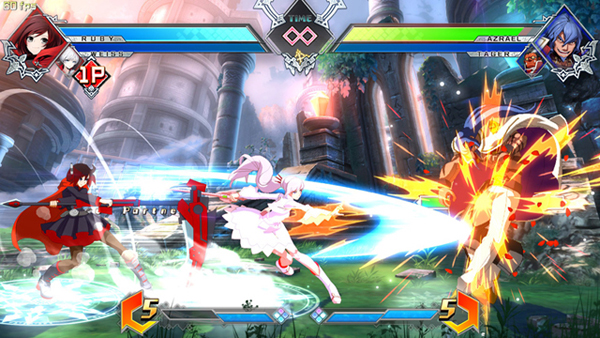 Rooster Teeth's animated mega hit,
RWBY
, has been a popular franchise for years, crossing both gender and age barriers to become a mainstream hit. Characters from the RWBY series have never appeared in a fighting game before. Until now.