This product is a brand new and unused ARK: Aberration - Expansion Pack CD Key for Steam.
Immediately after payment, you will be sent a unique and unused CD Key which can be activated on Steam. You can collect this activation code from our Autokey page.  Simply enter your code into the Steam client (available free from steampowered.com). This will then grant you to a full digital download of the game.
How does our website work?
CJS CD Keys sell brand new CD Keys either taken directly from brand new sealed copies of the game, or sourced directly from world-leading game publishers. We source our keys in bulk directly from leading distributors and publishers, which reduces shipping costs.  This enables us to offer instant online delivery, at extremely competitive pricing.
After you receive your key, you can activate the game on the Steam client (available free from steampowered.com). After you activate the game with the Steam software, you can download the game immediately and instantly.
Region Free
This product key we are selling is sourced directly from the publisher, or an official distributor of the game publisher. The key is completely region free and includes all languages. Region free means that you can activate the product code from anywhere in the world.
About ARK: Aberration - Expansion Pack:
About This Content
Waking up on 'Aberration', a derelict, malfunctioning ARK with an elaborate underground biome system, survivors face exotic new challenges unlike anything before: extreme radioactive sunlight and environmental hazards, ziplines, wingsuits, climbing gear, cave dwellings, charge-batteries, and far more, along with a stable of extraordinary new creatures await within the mysterious depths. But beware the 'Nameless': unrelenting, Element-infused humanoids which have evolved into vicious light-hating monstrosities! On Aberration, survivors will uncover the ultimate secrets of the ARKs, and discover what the future holds in store for those strong and clever enough to survive!
Owners of ARK's "Season Pass" also get additional exclusive in-game Aberration-themed cosmetic item skins: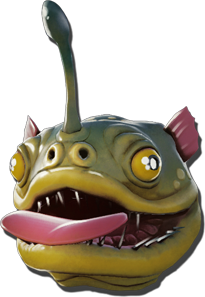 - The Bulbdog Mask, representing the cheery demeanor of this loyal ward against the Nameless.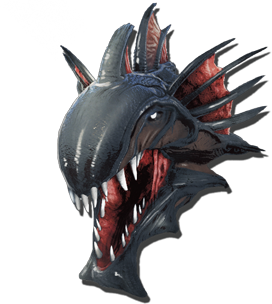 - The Reaper Helmet, depicting the frightening visage of these dangerous behemoths that roam the Element-infused depths and irradiated surface of Aberration.

- The Aberration Helmet, formed from the damaged ARK's obsidian-like underground rock, creates an imposing presence for Survivors who wear it.

- The Aberration Sword, forged from the Element Crystals that run within the deepest chambers of the ARK, emits a subtle glow to strike fear into your enemies.
AN ARK GONE AWRY
Aberration places survivors on a damaged ARK: its internal atmosphere has leaked away, resulting in a harsh surface with intense radiation, and a plethora of lush biomes underground. With the maintenance systems of this ARK malfunctioning, the many hazards, creatures, and nature of the environment present a thrilling new world to explore and master.
TAME NEW CREATURES
Capture and tame fourteen new creature types with amazing abilities! Clamber up walls & glide through the air on a self-camouflaging Rock Drake', keep the dark at bay with one of four friendly 'Lantern Pets', or grab and toss multiple creatures simultaneously with a massive 'Cave Crustacean', or -- if you are brave enough - allow the horrific "Reaper Queen" to impregnate you, and spawn a vicious male Reaper alien lifeform you can tame and control.
CRAFT 50+ UNIQUE ITEMS
With 30 new Engrams to speed your crafting, you'll now have access to cave-climbing picks, gliding wingsuits, and ziplines to traverse this new ARK. Dominate the harsh environment and protect yourself with hazmat outfits, charge lanterns, flashbangs, batteries, glowsticks, railguns and much more. Thrive by gathering new resources, using fishing baskets, and gas collectors.
CONQUER NEW CHALLENGES
With the maintenance systems of this new ARK malfunctioning, earthquakes, radiation exposure, gas leaks, and Element chambers are among the many hazards that survivors will learn to grapple with Aberration's five new major biomes, both aboveground and below the surface.
AN INTRIGUING STORYLINE
Gear-up to take on the terrifying threat lurking within the deepest depths of Aberration as you uncover the ultimate secrets of the ARKs, and learn more about the future of Ark itself!