This product is a brand new and unused V Rising Account for Steam.
Immediately after payment, you will be sent a unique and unused Account which can be used on Steam. You can collect this activation code from our Autokey page.
FAQ about our Steam Accounts:
Simply enter your login details into the Steam client (available free from steampowered.com). This will then grant you to a full digital download of the game.
1. We acheive a low price for our customers by using a special VPN method to purchase the game from Steam at much cheaper regional pricing than can be found in Europe.  Once this process is completed, we sell the accounts on our website pre-loaded with the game.  The game works in all regions and languages.
2. We will also provide you with the login details to the email account mailbox associated with the Steam Account.  This is useful for 2-step authentication, email verification, etc.
3. Once you receive the account, you can change the account password to something private, and the password for the email account associated with it, add your phone number etc, to ensure the account is 100% exclusively owned by yourself and impossible for anyone else to have control over.
4. The account will have V Rising within the game library, so you can simply log in to the Steam Client and begin downloading!
How does our website work?
CJS CD Keys sell brand new products either taken directly from brand new sealed copies of the game, or sourced directly from world-leading game publishers. We source our keys in bulk directly from leading distributors and publishers, which reduces shipping costs.
This enables us to offer instant online delivery, at extremely competitive pricing.
After you receive your key, you can activate the game on the Steam client (available free from steampowered.com). After you activate the game with the Steam software, you can download the game immediately and instantly.
Benefits of buying from CJS CD Keys:
Instant Delivery
NO payment fees
NO shield fees - we offer a money-back guarantee within the price!
BEST PRICES!
Region Free
This account we are selling is sourced directly from the publisher, or an official distributor of the game publisher. The key is completely region free and includes all languages. Region free means that you can activate the product code from anywhere in the world.
About V Rising:
A Vampire Survival Experience

Awaken as a weakened vampire after centuries of slumber. Hunt for blood to regain your strength while hiding from the scorching sun to survive. Rebuild your castle and convert humans into your loyal servants in a quest to raise your vampire empire. Make allies or enemies online or play solo locally, fend off holy soldiers, and wage war in a world of conflict.

Will you become the next Dracula?
A Gothic Open-World
Explore a vast world teeming with mythical horrors and danger. Travel through lush forests, open countryside, and dark caverns to discover valuable resources, meeting friends and foes alike along the way. Traverse the world with vampire comrades or hunt solo as you pillage villages, raid bandits, and delve into the domains of supernatural beasts.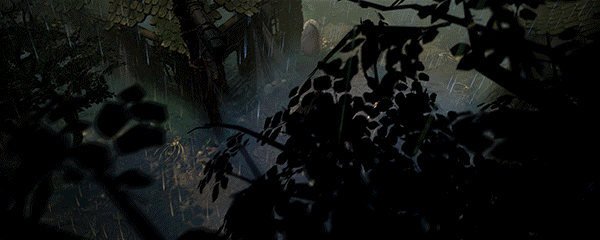 Fear the light - Rule the night
Stick to the shadows during the daytime, or the burning sunlight will turn you to ashes. Roam the night and prey on your victims in the darkness. As a vampire, you must quench your thirst for blood while planning your strategies around the day and nighttime.

Raise your Castle
Gather resources and discover ancient techniques to gain dark powers. Use your newly acquired knowledge to build a castle where you can store your loot and grow your army of darkness. Personalize your domain, exhibit your vampiric style and make sure to craft coffins for servants and friends. Strengthen your castle to protect your treasure hoard from vampire rivals.
Compete or Cooperate
Travel alone or explore the world with friends. Fighting side by side with other vampires will give you an advantage in the fight to conquer the greatest threats of Vardoran. Raid other players' castles or play the diplomat in the game of blood, power, and betrayal. Compete or cooperate - the choice is yours.
Master your Vampire
Learn and master an arsenal of deadly weapons and unholy abilities. In V Rising, you aim skill-shots and dodge projectiles using​ precise​​ ​WASD controls ​and cursor-based​ ​aiming - no click to move. Tailor your vampire to fit your play style by combining weapons with a variety of spells earned through vanquishing powerful foes. Master your skills and unleash your wicked powers.