This product is a brand new and unused The Final Station CD Key for Steam
This product is a unique and unused CD Key which can be activated on Steam. After your payment, you will be instantly sent a unique activation code by our automatic delivery system, called 'Autokey'. This unique activation code can be entered into the Steam client (available free from steampowered.com). This will then grant you to a full digital download of the game.
How does it work?
CJS CD Keys sell brand new CD Keys taken directly from brand new sealed copies of the game. We source our keys in bulk direct from major Distributors. After you receive your key, you can activate the game on the Steam client (available free from steampowered.com). After you activate the game with the Steam software, you can download the game immediately and instantly.
Region Free
The game keys we are selling are sourced from the EU. They are completely region free and include all languages. This means that since this is a steamworks game, you can activate the key from anywhere in the world. There are absolutely no region locks.
About The Final Station:
The world is over.

But it's not quite over for you... at least, not yet. And now that you've got thousands of tonnes of locomotive at your disposal, you've got the definite advantage over the infected hordes. This is The Final Station.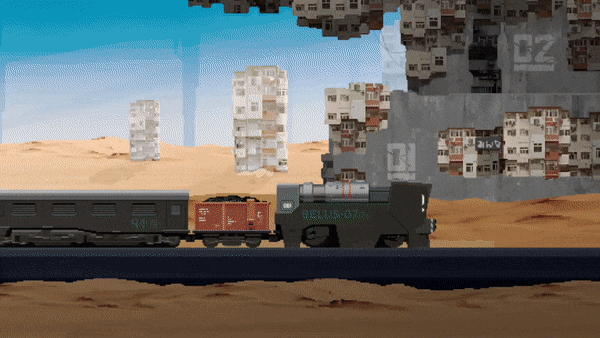 The real question is whether or not you'll help the survivors get to their destinations.... or let them die and loot their bodies. Sometimes people can be more trouble than they're worth.


A post-apocalyptic adventure about travelling a dying world on a train

A story that goes through 5 chapters, with large inhabited stations at the end of each one.

Infected are ready to stop your progress whenever you exit the train to look for supplies

Maintain your train in operating condition and craft valuable items from the resources you scavenge

Don't expect to shoot your way through the crowds of infected. Supplies and ammo are very limited

Pick up survivors along the way, gaining perks (and hindrances) for your troubles

Scavenge for loot at stations and craft useful supplies

Sell your loot at inhabited stations for useful upgrades to your weapons