This product is a brand new and unused Stormworks: Build and Rescue CD Key for Steam.
Immediately after payment, you will be sent a unique and unused CD Key which can be activated on Steam. You can collect this activation code from our Autokey page. Simply enter your code into the Steam client (available free from steampowered.com). This will then grant you to a full digital download of the game.
How does our website work?
CJS CD Keys sell brand new CD Keys either taken directly from brand new sealed copies of the game, or sourced directly from world-leading game publishers. We source our keys in bulk directly from leading distributors and publishers, which reduces shipping costs. This enables us to offer instant online delivery, at extremely competitive pricing.
After you receive your key, you can activate the game on the Steam client (available free from steampowered.com). After you activate the game with the Steam software, you can download the game immediately and instantly.
EU Region
This product we are selling is sourced directly from the publisher, or an official distributor of the game publisher. The key is for the EU Region. Israel is not EU.
About Stormworks: Build and Rescue:

STORMWORKS: BUILD AND RESCUE


Join a world where you design, create and pilot your own sea-rescue service. Release your inner hero as you battle fierce storms out at sea to rescue those in need. Stormworks: Build and Rescue is a rich and dramatic physics playground. Take your custom-designed, block-based and programmable vehicles into fierce oceanic storms. Plan and execute thrilling rescues in a variety of challenging crisis scenarios. Export and share your meticulously designed vehicles and missions with other players via the Steam workshop. Stormworks: Build and Rescue - create, rescue and release your inner hero!

Stormworks: Build and Rescue - Create, Rescue and release your inner hero!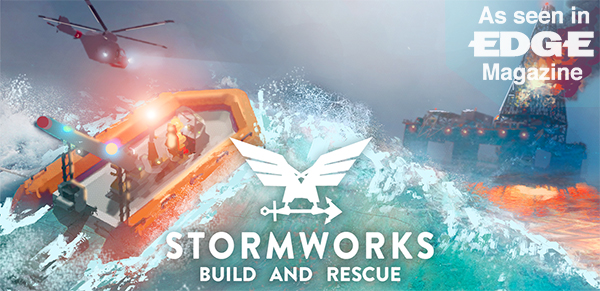 VEHICLE DESIGN
Construct vehicles by placing blocks in a rich editing suite, customize them with your own design and program their behaviour using the powerful in-game logic system. Choose from a wide array of components to assemble your own rescue helicopters, boats, submersibles and more…



NAVIGATE, STEER, PILOT
Take to the sea, land or sky in your newly created vehicle. Navigate through over 15,000 square kilometres of ocean and islands in an amazingly dynamic world.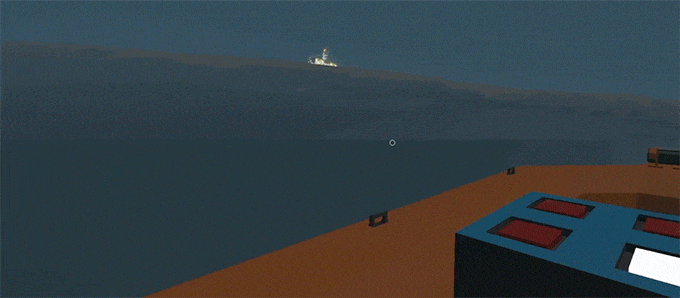 RUN YOUR OWN COASTGUARD
Design specific vehicles to respond to challenging missions across open oceans, island facilities, remote rigs and more. Rescue survivors from the water, fight fires, help repair oil rigs, operate nuclear power station machinery and more. Create and share your own missions using the rich missions editor. Unlock new locations and components in career mode or explore your imagination in creative mode.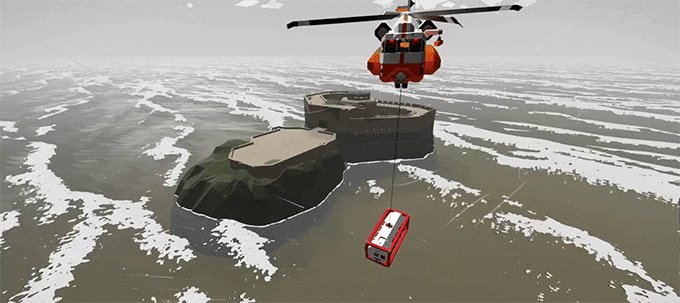 PLAY WITH FRIENDS
Join your friends in cooperative multiplayer as you operate multi-crew vehicles, and execute complex missions involving careful planning and coordination.
DRAMATIC, SIMULATED WORLD
The day-night cycle and dynamic weather system create diverse environments to put your creations to the test. From calm sunny mornings, to unforgiving stormy nights - strong winds can turn the ocean from gentle ripples to fierce heaving waves, affecting your vehicles using physics-based hydrodynamics and displacement-buoyancy systems.