This product is a brand new and unused Liftoff: FPV Drone Racing CD Key for Steam.
Immediately after payment, you will be sent a unique and unused CD Key which can be activated on Steam. You can collect this activation code from our Autokey page. Simply enter your code into the Steam client (available free from steampowered.com). This will then grant you to a full digital download of the game.
All products sold by CJS are backed by a full money-back gaurantee.
How does our website work?
CJS CD Keys sell brand new CD Keys either taken directly from brand new sealed copies of the game, or sourced directly from world-leading game publishers. We source our keys in bulk directly from leading distributors and publishers, which reduces shipping costs. This enables us to offer instant online delivery, at extremely competitive pricing.
After you receive your key, you can activate the game on the Steam client (available free from steampowered.com). After you activate the game with the Steam software, you can download the game immediately and instantly.
Benefits of buying from CJS CD Keys:
Instant Delivery
NO payment fees
NO shield fees - we offer a money-back guarantee within the price!
BEST PRICES!
Region Free
This product key we are selling is sourced directly from the publisher, or an official distributor of the game publisher. The key is completely region free and includes all languages. Region free means that you can activate the product code from anywhere in the world.
About Liftoff: FPV Drone Racing:
Liftoff is the gateway to the quadcopter racing scene, a platform both for pilots with real-life experience and for gamers who are still unfamiliar with the new sport. Veterans can explore new environments or race one another, while newcomers can hone their flying skills before taking to the field.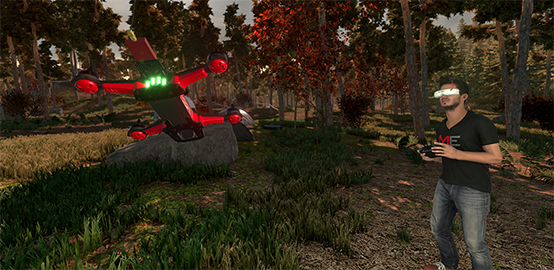 DRONE LOVE FOR EVERYONE
We want to open up the FPV racing experience to everyone. Liftoff is a game for everyone, from FPV racing veterans to gamers who want take their first digital steps in the drone racing scene.

SIMULITIOUS!
Liftoff features realistic drone physics, recommended by top drone pilots in the world. Flying a drone in the game feels so real, you'll forget it isn't.

CUSTOMIZATION
The drone community is a full of creative minds and technological tinkerers. Accordingly, Liftoff has tools to customize your drones and to create custom race tracks.

EXPANDING PLATFORM
We'll continuously develop the game and keep adding more content and features as long as the community supports them. We are always interested to hear your ideas!

HARDWARE SUPPORT
Liftoff supports the use of FPV goggles and a wide range of remotes to further blur the line between the game experience and the real world.

IMPORTANT NOTES
A gamepad or dedicated R/C controller are required to play Liftoff!