This product is a brand new and unused HighFleet CD Key for Steam.
Immediately after payment, you will be sent a unique and unused CD Key which can be activated on Steam. You can collect this activation code from our Autokey page. Simply enter your code into the Steam client (available free from steampowered.com). This will then grant you to a full digital download of the game.
How does our website work?
CJS CD Keys sell brand new CD Keys either taken directly from brand new sealed copies of the game, or sourced directly from world-leading game publishers. We source our keys in bulk directly from leading distributors and publishers, which reduces shipping costs. This enables us to offer instant online delivery, at extremely competitive pricing.
After you receive your key, you can activate the game on the Steam client (available free from steampowered.com). After you activate the game with the Steam software, you can download the game immediately and instantly.
Benefits of buying from CJS CD Keys:
Instant Delivery
NO payment fees
NO shield fees - we offer a money-back guarantee within the price!
BEST PRICES!
EU Region
This product we are selling is sourced directly from the publisher, or an official distributor of the game publisher. The key is for the EU Region. Israel is not EU.
About HighFleet:
In a world with no memory of its past. The House of Sayadi sends its thousand-ton military ships to the skies. Stirring the peace of nations inhabiting the earth they strive to bring back what they have lost.

As a commander of the Sayadi Task Force you've been sent to regain control of the rebellious Kingdom of Gerat by whatever means necessary. To succeed will require careful exploration, clever resource management, cautious diplomacy and building a fleet capable of ruling the skies unchallenged.




But maybe a much greater destiny awaits you in this journey. As this forsaken land still hides the mysterious prophecies of a long forgotten past.
Killer combat
At the heart of HighFleet is a unique form of combat in which giant ships bristling with weaponry duel above the desert. This is no mindless button mashing, however. Far from it. Battles are won by skilfully moving into positions that allow you to exploit your enemies' weak spots.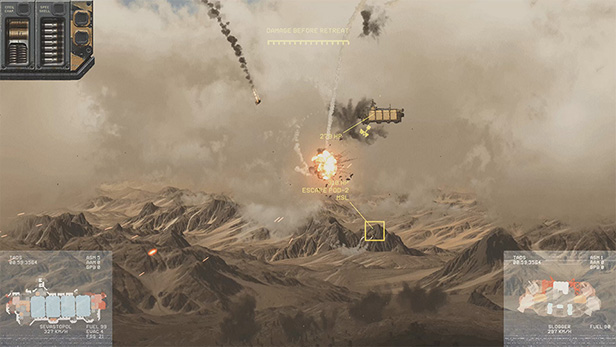 Serious strategy
Mastering HighFleet requires much more than winning battles. You must explore the mysterious lands of Gerat. You must manage your ships, men, fuel and other resources. You must engage in diplomacy with the various factions. And then there's the prophecy to be unravelled…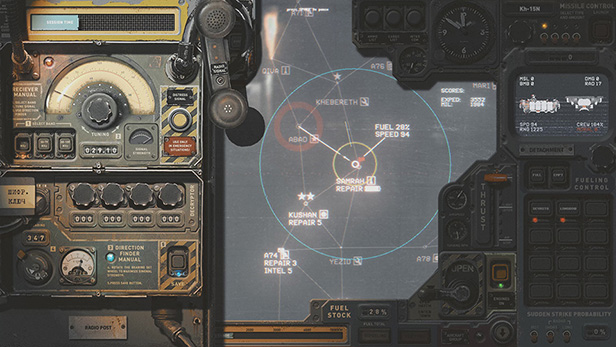 Freedom to fly
Thanks to HighFleet's in-game ship editor, you can build the perfect fleet to suit your style of fighting. The many distinctive ship options and upgrade paths ensure the game will provide plenty of replay value.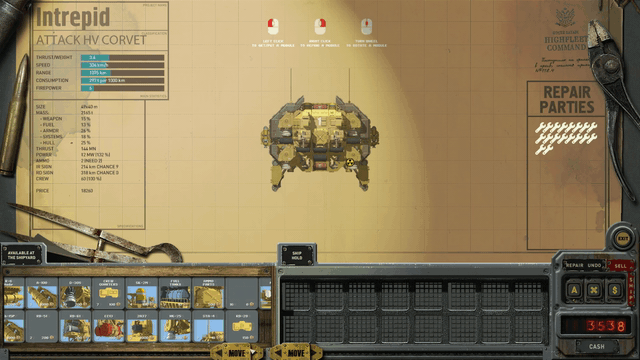 One-of-a-kind world
The "dieselpunk" visual aesthetic, immersive music and sounds, and underlying mystery of HighFleet combine to create a truly unique and unforgettable atmosphere. This is a world you won't want to leave until you've uncovered every secret and followed your destiny to the very end.