This product is a brand new and unused BONEWORKS CD Key for Steam.
Immediately after payment, you will be sent a unique and unused CD Key which can be activated on Steam. You can collect this activation code from our Autokey page.
Simply enter your code into the Steam client (available free from steampowered.com). This will then grant you to a full digital download of the game.
How does our website work?
CJS CD Keys sell brand new CD Keys either taken directly from brand new sealed copies of the game, or sourced directly from world-leading game publishers. We source our keys in bulk directly from leading distributors and publishers, which reduces shipping costs.
This enables us to offer instant online delivery, at extremely competitive pricing.
After you receive your key, you can activate the game on the Steam client (available free from steampowered.com). After you activate the game with the Steam software, you can download the game immediately and instantly.
Benefits of buying from CJS CD Keys:
Instant Delivery
NO payment fees
NO shield fees - we offer a money-back guarantee within the price!
BEST PRICES!
EU Region
This product we are selling is sourced directly from the publisher, or an official distributor of the game publisher. The key is for the EU Region. Israel is not EU.
About BONEWORKS: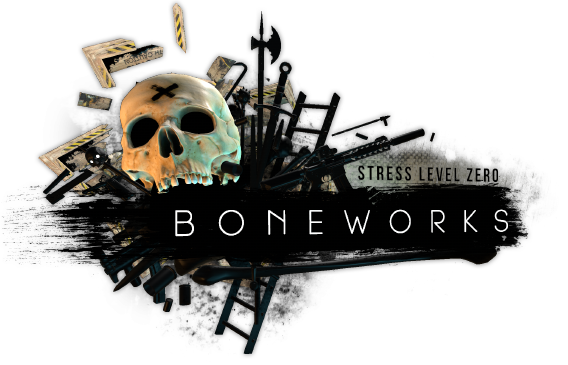 BONEWORKS Is a narrative VR action adventure using advanced experimental physics mechanics. Dynamically navigate through environments, engage in physics heavy combat, and creatively approach puzzles with physics.
Advanced Physics: Designed entirely for consistent universal rules, the advanced physics mechanics encourage players to confidently and creatively interact with the virtual world however you want.
Combat: Approach combat in any number of ways you can think of following the physical rules of the game's universe. Melee weapons, firearms, physics traps, environments, can all be used to aid you in fights with enemy entities.
Weapons, lots of weapons: Boneworks provides players with a plethora of physics based weaponry; guns, swords, axes, clubs, spears, hammers, experimental energy weapons, nonsensical mystery tools, and anomalous physics weapons.
Interaction: Hyper realistic VR object and environment interaction.
Story: Play through the game's mysterious narrative and explore the deep inner workings of the Monogon Industries' artificial intelligence operating system; Myth OS.
Character Bodies: Accurate full IK body systems built from the ground up provide a realistic looking body presence and allow for a maximum level of immersion with physical interaction in the game space.

More feature information soon.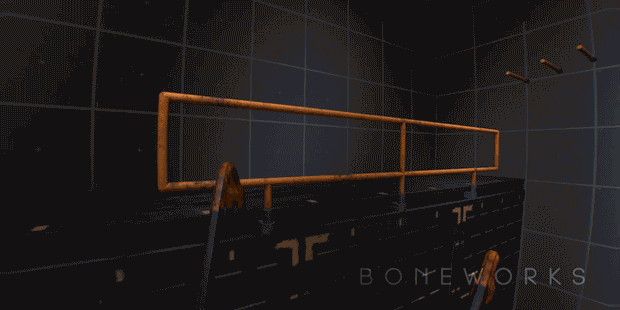 ATTENTION: This game demonstrates advanced VR mechanics and concepts, players are recommended to have previous VR experience and understanding of common VR gameplay principles before proceeding.