This product is a brand new and unused Autobahn Police Simulator 3 CD Key for Steam.
Immediately after payment, you will be sent a unique and unused CD Key which can be activated on Steam. You can collect this activation code from our Autokey page.  Simply enter your code into the Steam client (available free from steampowered.com). This will then grant you to a full digital download of the game.
How does our website work?
CJS CD Keys sell brand new CD Keys either taken directly from brand new sealed copies of the game, or sourced directly from world-leading game publishers. We source our keys in bulk directly from leading distributors and publishers, which reduces shipping costs.  This enables us to offer instant online delivery, at extremely competitive pricing.
After you receive your key, you can activate the game on the Steam client (available free from steampowered.com). After you activate the game with the Steam software, you can download the game immediately and instantly.
Benefits of buying from CJS CD Keys:
Instant Delivery
NO payment fees
NO shield fees - we offer a money-back guarantee within the price!
BEST PRICES!
Region Choice:
This product we are selling is sourced directly from the publisher, or an official distributor of the game publisher. The key is available for a choice of regions. Please choose your correct region from the selection menu.
About Autobahn Police Simulator 3: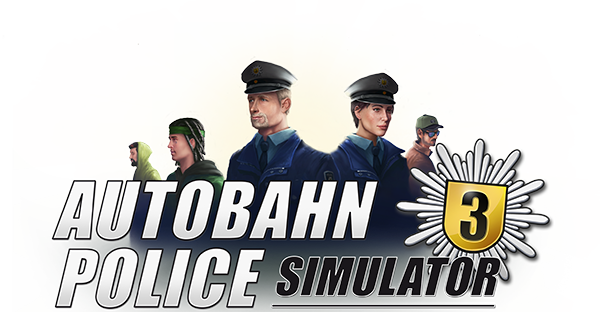 You are a rookie police officer and it's your first day back at the station after a car accident involving an illegal car race left you out of commission for quite some time.
But now you are back in uniform and ready for duty, so there is no time to waste while sitting behind a desk. You and your partner get right behind the steering wheel of the police car to get you back up on the basics of police work, eager to prove yourself to the police station and to your experienced partner.





Keep moving up the ranks and you will unlock even more demanding missions, new skills to further your growth as a good police officer as well as new equipment and vehicles such as the civil car for undercover missions.


Features different types of police cars for a variety of operations

Various mission types offering more diverse gameplay experiences

Freely explorable map including bigger and smaller citiscapes, industrial sites, highways as well as country roads

Improved progression system and tech tree

Dynamic traffic system

Authentic driving experience of german autobahns

Take on a variety of operations and unique missions to establish security on the streets.
Accidents

Traffic checks

Car chases

Street-Cleaning

Police blockade

Whether you are patrolling the autobahn or while taking in the sights of cities, industrial sites, mountains and sea, there is always a need for an officer.
Autobahn Police Simulator 3 includes a diversity of open world features and places to explore offering a long-term varied gameplay experience that goes beyond a mere simulation.
Are you up for the task and responsibility?
Keep the autobahn safe and become a capable police officer.