This product is a brand new and unused Animal Rivals CD Key for Steam.
Immediately after payment, you will be sent a unique and unused CD Key which can be activated on Steam. You can collect this activation code from our Autokey page.
Simply enter your code into the Steam client (available free from steampowered.com). This will then grant you to a full digital download of the game.
How does our website work?
CJS CD Keys sell brand new CD Keys either taken directly from brand new sealed copies of the game, or sourced directly from world-leading game publishers. We source our keys in bulk directly from leading distributors and publishers, which reduces shipping costs. This enables us to offer instant online delivery, at extremely competitive pricing.
After you receive your key, you can activate the game on the Steam client (available free from steampowered.com). After you activate the game with the Steam software, you can download the game immediately and instantly.
Benefits of buying from CJS CD Keys:
Instant Delivery
NO payment fees
NO shield fees - we offer a money-back guarantee within the price!
BEST PRICES!
Region Free
This product key we are selling is sourced directly from the publisher, or an official distributor of the game publisher. The key is completely region free and includes all languages. Region free means that you can activate the product code from anywhere in the world.
About Animal Rivals:
Animal Rivals is a classic Party Game up to 4 players locally!

Grab your friends, pick up some gamepads and fight! There can be only one ruler!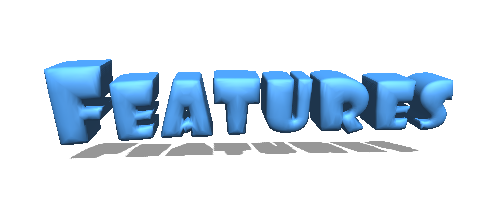 • 4 player fun - play solo or with friends!

• Arcade mode with story for every character - Find out why do they fight!

• Different game modes - Destroy, Catch, Collect or Run your way to victory!

• Over 15 stages with variations in game and growing!

• Four different animals to start with...

• ... and many more to unlock up to 10 characters at start

• Additional unlockables like costumes and colors in the game (tons of unlockables)

• Return of classic party game genre

• Unique graphics bringing together satire and cartoon characters

• Game is a growing party games platform - updated at least once a month with new content!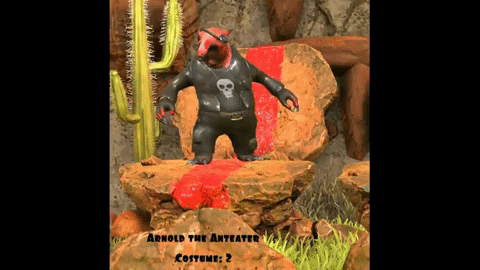 The players will have a chance to play as different funny animals, made in the grotesque way like the 80s and 90s TV shows, that fight for the Animalonia's throne.





Each animal has his own desires and reasons to fight and uses their own way of fighting. But the tournament itself is not easy – contenders need to use their speed, cleverness and intelligence.

Animal Rivals is perfect game for 4 players, that love to compete locally, just like in classic party games.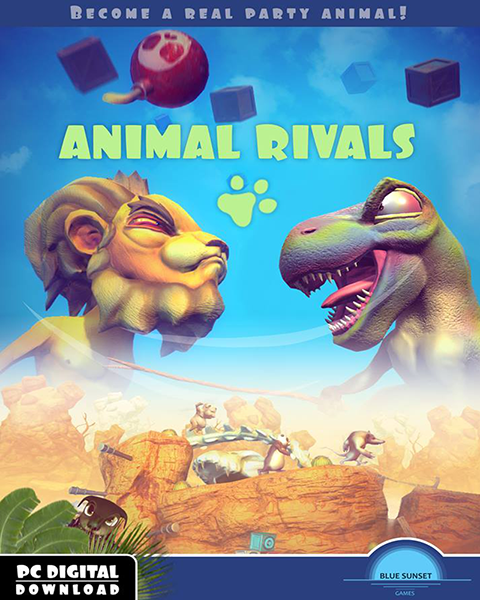 Game presents a uniqe art style mixing the cartoonish looks and satire approach. So both the old and young gamers will find something for themselves. Great and healthy competition, challenges and fun are what Animal Rivals is!





The story in short:

King Bryan inherited the throne... you can say by accident. And for a long time he ruled the Kingdom just because the lazy and well prospering animals didn't care about politics. Years have passed as fast as new budget cuts were appearing. But what struck the animals in the Kingdom was the reform of public media. Bigger license fee?! Oh, we will not tolerate that! But thankfully there was a law, or maybe a so called a hole in law, that let any animal challenge current ruler. The only detail, that the cat Leonidas didn't notice was the fact that it was in fact an open tournament. So it wasn't long before more contenders appeared to claim the throne for their own reasons.
So it's time to sharpen your claws and fangs, prepare your hair and nail – the fight is about to Begin!

Game Modes:

Collector - you will get a random set of items to collect as fast as you can and bring them to your table. It will not be easy as enemies will definitely try to stop you. But you have all the tools you need to win – use your special ability in the right time or pick up a level specific power-up to gain advantage.

Runner – the name says it all – run as fast as you can to the finish line! But beware of the traps on the stage!

Catcher – try to catch most of the cannonballs fired by the cannons! But remember – enemies never sleep. Also watch out for the exploding bombs!

Destroyer – every animal has their favorite color – this time they will destroy boxes in that color. Animal with best score wins.

Characters:

From the start we will have:

• Cat Leonidas
• Pig Shaw
• Sloth Jasper
• Lion Bryan

After beating arcade mode a few times you will unlock:

• Panda Ed
• Rat Clarence
• Anteater Arnold
• Proboscis Monkey Gary
• T-Rex Bobby
• Mecha-Dog Zax